Builders merchanting and DIY group Grafton Group said it had made a positive start to the year with total revenue up by 17.5% on a constant currency basis and average daily like-for-like revenue growth of 7.2%.
In a trading update ahead of its AGM today, Grafton Group said its distribution and manufacturing businesses continued to benefit from broadly favourable markets.
Grafton Group owns the Woodies DIY chain and builders merchants Chadwicks here.
Grafton said that revenue in the retailing business in Ireland normalised as expected, relative to the comparative period that saw "exceptional gains" while trading as an essential retailer during the Covid lockdown.
It also noted that building materials price inflation continued to be a key driver of revenue growth across the group.
Grafton said that trading in the seasonally quieter early months of the year was in line with plan and it continues to actively manage the current inflationary and supply chain backdrop.
"Although there are uncertainties around the future strength of consumer demand, we see no reason to adjust our full year expectations of operating profit (pre-property profit) at this early stage of the year," it added.
Grafton said that total revenue at its Irish merchanting division rose by 39.6% from January 1 to April 17, while revenue at its UK merchanting business increased by 6.1%.
But revenues at its retailing division fell by 28.7% while its manufacturing revenue rose by 22% for the period under review.
Grafton said the performance at Chadwicks was exceptionally strong even adjusting for building materials price inflation and weaker trading the same time last year when branches remained open, although much of the construction sector was not operating due to pandemic restrictions.
It said that revenue growth was driven by increased spending on housing RMI projects, an acceleration in house building and an increase in non-residential private and public sector new build projects.
Grafton said the Sitetech Building Products business bought at the end of February has provided Chadwicks with a leading position in the specialist construction accessories distribution market and brings valuable exposure to an adjacent market with good growth momentum.
It also noted a further normalisation of revenue in the Woodie's business as anticipated after exceptional growth in the previous year when the business was classified as an essential retailer and remained open while Ireland was in lockdown.
"A significant proportion of the prior year revenue gains were retained as the business traded well above the pre-pandemic level of 2019," it added.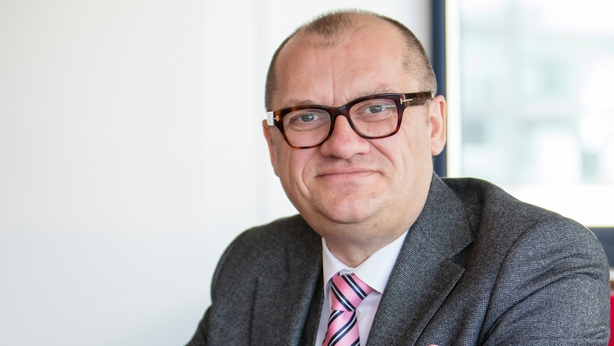 Gavin Slark, chief executive of Grafton Group, said the company has seen a positive start to the year and generally good underlying demand conditions in the residential RMI and new build markets that its serves.
"While there is some uncertainty about how the squeeze on disposable incomes will impact demand, we remain agile and responsive to any trading patterns that may emerge over the remainder of the year," Mr Slark said.
He said the company has the opportunity to return free cashflow from operations to shareholders through a share buyback programme of up to £100m.
"This will enable us to increase capital returns to shareholders while maintaining good operational and strategic flexibility. At the same time, we retain significant balance sheet capacity to invest in our businesses and in strategic growth opportunities that meet our investment criteria," he added.