The boss of the International Air Transport Association has said it is "absolutely inevitable" that airlines would have to put up fares in the coming months in response to rising fuel costs.
Willie Walsh said he does not see how airlines could carry the additional costs, given the fragile balance sheets that they have and the low profitability or continuing losses they are recording.
"So ultimately this will find its way through into higher fares," he told RTÉ news at the Irish Tourism Industry Confederation annual conference.
"Fuel is the single biggest cost of an airline. If you look over the past ten years for the industry it averaged 27%. We've seen it before as high as 35% back in 2008 when fuel prices were up near $150 a barrel."
"So I don't see any way that airlines can absorb this huge increase in cost."
Mr Walsh, who is a former chief executive of Aer Lingus, British Airways and their parent International Airlines Group, said the recovery in aviation is looking quite positive.
He said the feeling was always that once border restrictions were removed or relaxed there would be a recovery in flying.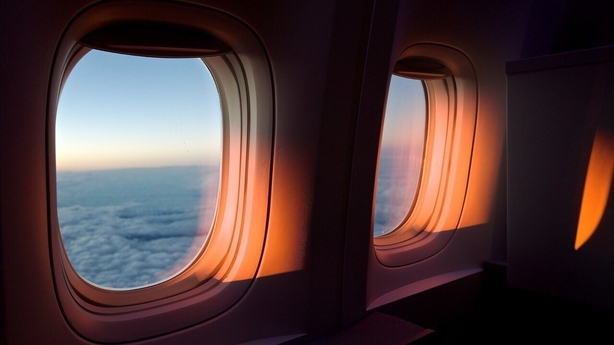 "In fact I think the recovery is a little bit stronger than most people had expected," he said.
However, he added that getting back to 2019 levels of activity would be a real challenge and depends on what part of the world an airline is operating in.
He said in Ireland in may be 2024 or 2025 before that milestone is reached.
"The positive is that it hasn't deterred people from flying, but we have to rebuild the infrastructure which has been damaged as a result of the two years of significant lockdown," he said.
Mr Walsh said it isn't fair to criticise airlines and airports for not correctly predicting the speed of recovery and therefore in some cases not being ready for the levels of demand.
He said employee security checks, where there have been delays for example, are dependent on other agencies, as airlines don't do that themselves.
He added that the whole value chain was not correctly connected up in anticipation of a recovery.
"It is very tough to be an airline CEO at the moment, the challenges facing them are significant," he said.
"I think it is natural that airlines would have been conservative and cautious about the pace of build up."
Asked about whether the current energy crisis would help speed up the adoption in use of sustainable aviation fuel, Mr Walsh said it would.
"I think this is providing an incentive because not only has the differential in the cost come down, but I think people see the advantage of having greater independence, of not having to be reliant on jet kerosene because sustainable fuels can be produced anywhere," he said.
He said a lot is being done to make air transport cleaner and last year airlines had used every single drop of sustainable aviation fuel available to them.
"It is not a case of airlines needing to be told or forcing them to use it. In fact they want to use it, even at today's price differential," he said.
Transport represents almost a quarter of Europe's greenhouse gas emissions and within that 13% of emissions come from aviation.