Tánaiste Leo Varadkar is starting an IDA Ireland and Enterprise Ireland trade and investment mission to the West Coast of the US today.
The Tánaiste will be accompanied by IDA Ireland CEO Martin Shanahan and Enterprise Ireland CEO Leo Clancy on the trip.
The US continues to be the largest single investor in Ireland and IDA Ireland has had a presence on the West Coast for over 40 years.
Irish origin companies employ 100,000 people in the US, with over 10,000 of those in California and Washington State, supported by Enterprise Ireland's West Coast presence in San Francisco and Seattle. Ireland is the ninth largest source of US FDI.
Key sectors of focus for Enterprise Ireland during this week's mission include cyber security, life sciences and ICT. These are sectors with significant Irish company capability depth, and sectors that have seen steep growth in the US over the past two years.
The Tánaiste will also officially open the new Enterprise Ireland office, which is now located in Ireland House in San Francisco.
Leo Varadkar said this week's trade mission is a really good opportunity to meet personally with some of the biggest technology leaders in the world.
"The companies we are meeting collectively employ over 30,000 people across Ireland. We do not and cannot take this commitment for granted," Mr Varadkar said.
"We are constantly looking at ways we can grow jobs and investment in every county in the country, as part of our commitment to have 2.5 million people at work by 2024, which would be the highest level of employment in the history of the state," he stated.
"We've a full agenda, visiting Seattle, LA and San Francisco, focusing on technology companies investing in Ireland, as well as several meetings with indigenous Irish companies, hopefully opening up opportunities for them to grow and invest in America, creating jobs both in the US and at home," he added.
Martin Shanahan, CEO of IDA Ireland, said that as part of the investment mission, IDA and Enterprise Ireland will be meeting with some of the largest and most dynamic companies in the world of technology and business services.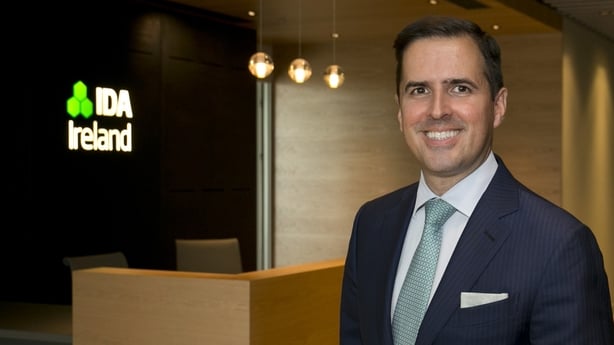 "These companies continue to seek stable, pro-business locations for their businesses. This week is about deepening our relationships at the highest levels, and convincing new targets that Ireland is the place for their investment," the IDA CEO said.
"As we emerge from Covid travel restrictions, the importance of connecting in-person has never been stronger. This programme will remind investors of Ireland's many advantages across talent, track record and access to the European market," Mr Shanahan stated.
"Competition for foreign investment has never been as intense and investment missions increase awareness of Ireland's attractiveness as a place to invest," he added.
Leo Clancy, CEO of Enterprise Ireland, said that as San Francisco is known as the digital capital of the world and Seattle as the cloud capital, naturally the focus of this trade mission is on Ireland's strength in key digital technology sectors.
"The US is Ireland's largest single export market for goods and Enterprise Ireland's six offices across the US continue to support Irish companies as they expand their reach into these markets and accelerate an export-led recovery for Irish business," Mr Clancy said.
"Irish companies continue to expand and grow their US footprint and investments, adding an additional 65 new presences in the US in 2021," he stated.
"This trade mission builds upon Enterprise Ireland's in-market support for Irish companies growing their businesses in the US, particularly along the West Coast and will deliver new opportunities in important, growing sectors including digital tech, med tech and fin tech," he added.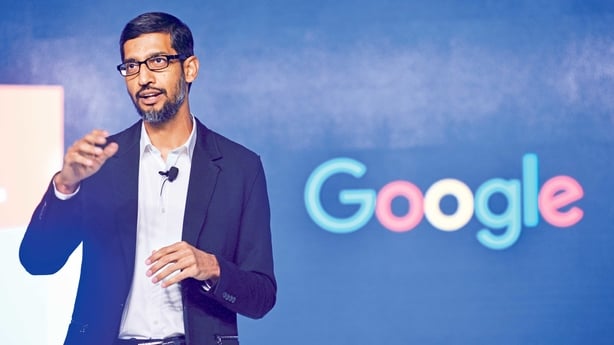 During the trip, the Tánaiste is also due to present IDA Ireland's Special Recognition Award to Google CEO Sundar Pichai at a special IDA Ireland event at Google's Sunnyvale Campus in California later this week.
Google has expanded its EU headquarters in Ireland rapidly over nearly 20 years and the event will also recognise the significant contribution that Google Ireland has made in supporting the SME eco system in Ireland.
The company has over 8,000 employees in Ireland.