Packaging company Amcor has announced an investment which will see the creation of about 75 new jobs at its Sligo healthcare packaging facility.
The company plans to set up new thermoforming capabilities for medical packaging in Sligo, which is expected to double the revenue of the site and increase the site's footprint.
Amcor also said the new investment will strengthen its leadership in the growing industry for sterile packaging and will offer customers in Europe and North America another site with comprehensive healthcare solutions.
According to Market Data Forecast, the European medical device segment, which relies on this type of packaging, is expected to grow at annual rate of more than 4%, reaching $171 billion by 2027.
With this investment in Ireland and the new facility in Singapore that came online at the end of 2021, Amcor said it is actively meeting the growing global demands of customers in the medical and pharmaceutical industries.
John McSharry, Plant General Manager at Amcor Flexibles Sligo, said the company's significant investment in Sligo showcases the confidence in the outstanding expertise and dedication of its staff.
"Over the coming weeks and months, we will be advertising new roles and look forward to welcoming new colleagues and growing our great team," he added.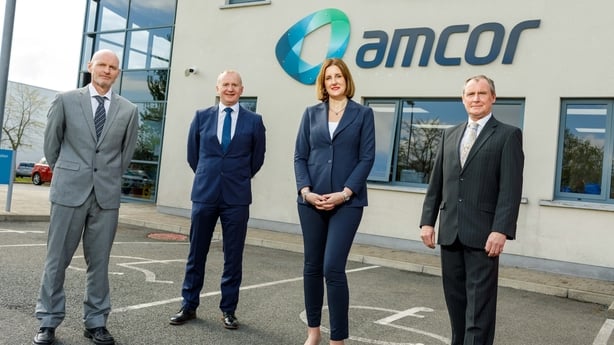 Tánaiste and Minister for Enterprise Trade and Development Leo Varadkar said the investment is a real vote of confidence in Sligo, the strong talent pool that is in the area and the existing team at the facility.
CEO of IDA Ireland Martin Shanahan said today's announcement from Amcor demonstrates the company's continued commitment to the North West region, where it has been located since 2003.