With people starting to travel abroad again in great numbers and Covid-19 still very much present, the question of travel insurance is once again top of mind for many.
If your holiday is cancelled or if something goes wrong while you're away, travel insurance is designed to cover some - or all of the costs.
For many, travel insurance is an afterthought once the trip is booked.
However, David Hughes, Director of online insurer GetCover.ie, said in an emergency, travel insurance often becomes critical.
"Get your travel insurance right, before anything goes wrong," he urged.
What type of travel insurance is on offer?
There are three different types of policies you can choose from – a single trip policy, an annual policy or a long-stay policy, sometimes referred to as a backpacker policy.
Some providers also offer specific insurance for business related trips.
Mr Hughes said you should have a clear travel plan before choosing your policy.
"If the person intends travelling once for 14 days or less, a single trip policy is ideal," he said.
"If the intention is to travel more than once during the year, or if the trip is likely to last longer than 14 days, an annual policy often works out cheaper," he explained.
Mr Hughes said for most travel insurance providers, an annual policy allows the customer to travel as many times as they like up to a specific limit.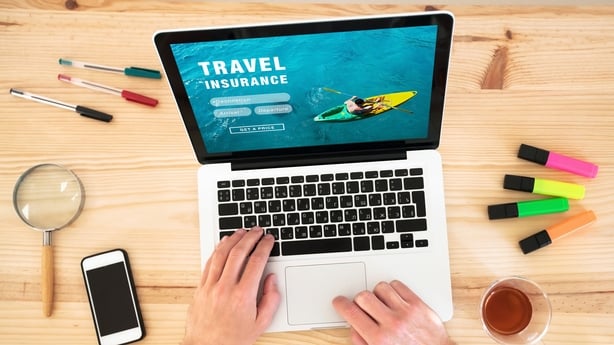 What level of cover should I choose?
Most providers offer two or three levels of cover – top level, mid range and budget.
Mr Hughes said most package trips are adequately covered by a mid-range policy.
But if your trip is particularly expensive, he said a top end policy might be worth the money.
"Take a look at the benefits and make your choice," he suggested.
"Most claims are related to medical emergencies, cancellation or baggage and personal effects," he said.
In general, what does travel insurance cover?
Travel insurance can cover a number costs arising from different situations, including illness or injury, damaged or delayed luggage, cancelled flights, delayed or missed departure and loss or theft of money or passport.
A spokesperson for the Competition and Consumer Protection Commission (CCPC) said they would encourage consumers to read the details carefully, before buying a travel insurance policy.
"We would also recommend that they check the terms and conditions for any references to specific instances or circumstances where they would not be covered by their policy, as this will need to be taken into consideration as to whether or not the policy is right for them," the spokesperson said.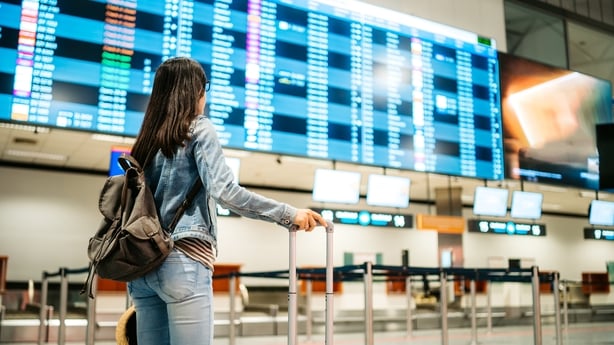 Will my policy cover me if I get Covid?
While most travel insurance policies include varying levels of Covid-19 cover, some will not give you any cover at all.
Before purchasing, the CCPC said you should ask your provider the following questions:
- What cover do I have if I was to test positive for Covid-19 during my trip?
- What if I was to test positive for Covid-19 before I am due to depart and I'm unable to travel?
- If the Covid-19 situation in my destination was to deteriorate while I'm there, am I still covered?
To give you an example, Mr Hughes said GetCover.ie provide the following Covid related cover.
Cancellation cover
- If you or your travelling companion(s) receive a positive Covid diagnosis in the 14 days leading up to any trip, you can claim for your lost travel expenses.
- If you or your travelling companion(s) are hospitalised with Covid in the 28 days leading up to any trip, you can claim for your lost travel expenses.
-You will not be covered for any losses or costs relating to Covid that arise within 7 days of the date you purchased this insurance, except where the insurance is bought with 48 hours of booking the trip.
Additional travel and accommodation expenses while abroad
-In the event of a positive diagnosis of Covid abroad, the policy will cover reasonable additional transport (economy class) and/or accommodation expenses incurred up to the standard of your original booking if you must extend your stay, up to the amount of €2,000.
Emergency medical expenses
- The policies will cover you for emergency medical and other expenses, provided that you are not travelling to a country or specific area or event to which the travel advice unit of the Department of Foreign Affairs (DFA) or the World Health Organisation (WHO) or similar body has advised against all or all but essential travel. In this circumstance the policy will not cover Covid.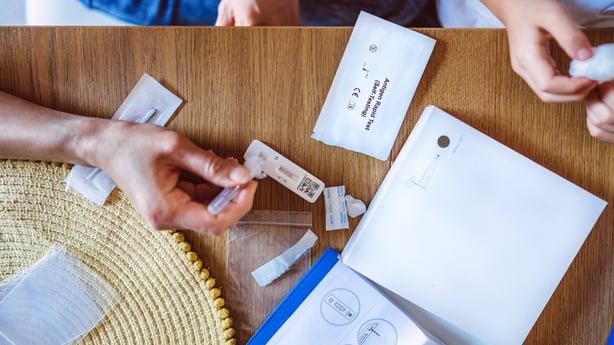 Do I need to declare a pre-existing medical condition?
When buying your policy, read the medical declaration on the policy carefully and make sure you follow the conditions.
Mr Hughes of GetCover.ie said travel insurance policies are "off the shelf" or "one size fits all" products.
This means they don't cover most existing or pre-existing medical conditions - unless those conditions have been declared and any appropriate additional premium has been paid.
"A customer can call a medical screening line once they have bought their policy where they can purchase the optional extra cover for their medical condition," he explained.
Although, the optional cover is not obligatory in most cases, Mr Hughes said it is advisable to buy it.
He said high blood pressure is an example of a condition that needs to be declared, in order to be covered.
"It's usually covered for a small additional premium.
"If it's not declared, and the customer has a heart attack while abroad they will in all likelihood not be covered for their medical or repatriation costs," he explained.
"That can be a very expensive proposition," he added.
Mr Hughes said some insurers, such as GetCover.ie, waive the need for you to declare your existing medical conditions.
What if I already have private health insurance?
If you have a private health insurance policy with VHI, LAYA or Irish Life, check with them to see if your policy includes emergency medical cover while abroad.
If it does, most providers will give you a discount on your travel insurance of between 10% and 20%.
What does my European Health Insurance Card cover?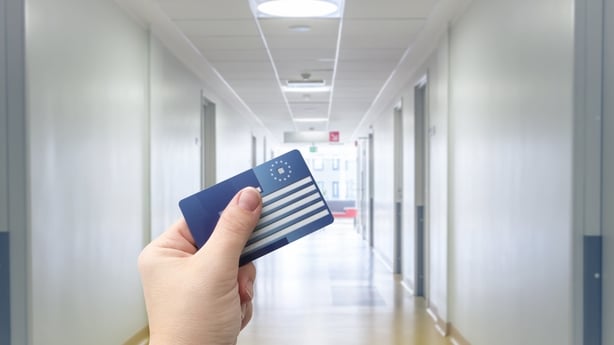 If you are travelling within the EU or to Iceland, Liechtenstein, Norway or Switzerland, the European Health Insurance Card (EHIC) entitles you to free, or reduced cost state-provided healthcare.
However, the EHIC is not an alternative to travel insurance.
It does not cover any private healthcare costs, or costs such as a return flight to your home country or lost or stolen property while abroad.
"In the event of an emergency, you don't want to be worrying about how far the closest public hospital is," Mr Hughes said.
"You just want to get to the closest medical assistance whether it's private or public.
"Secondly, the cost of repatriation to Ireland is not included with your EHIC," he explained.
Do I need extra insurance for an adventure holiday?
Travel insurance policies generally include cover for a broad range of activities.
But if your holiday includes certain adventure sports or activities, you may need extra cover.
Mr Hughes said 'category 1' activities, such as banana boating, camel riding and snorkeling are covered on all GetCover.ie policies.
Category 2, 3 and 4 activities can be added at an additional premium, and include things like kite surfing and quad biking.
"This is pretty representative of the market," Mr Hughes said.
"Winter sports cover generally costs more and is usually added as an option to policies," he said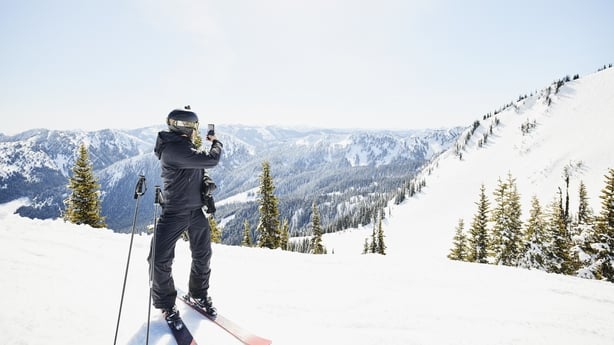 When should I take out my insurance cover?
It's important to take out travel insurance as soon as you book your trip – rather than waiting until your travel date.
This is in case something was to go wrong before you go.
Also, if you buy travel insurance after you leave, your policy is unlikely to cover you for any loss or damages that happened before the policy was purchased.
How much does travel insurance cost?
The price of the policy will depend on a number of factors - including your age, where you are travelling, and how long the policy will last.
For example, VHI are offering an annual worldwide multi-trip policy for one adult under the age of 65 for €54.
For those aged between 65 and 79, it is offering a worldwide multi-trip policy for €165, or a Europe only multi-trip policy for €99.
A VHI worldwide multi-trip policy for two adults under 65 and two children would cost €114 annually.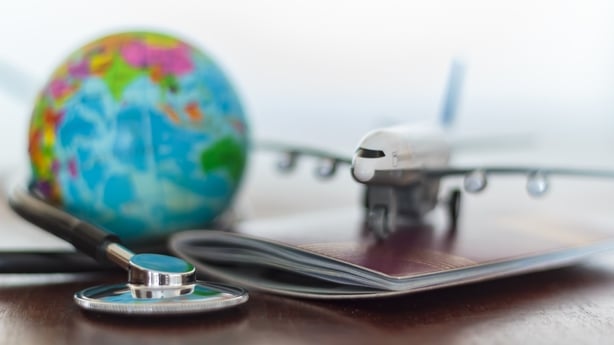 If you take a look at the Laya Healthcare website, they will ask you to provide your date of birth before providing a quote.
To give you an example, an annual worldwide multi-trip policy for someone aged 30 will cost you just over €84 euro.
For two adults aged 30 and two children, an annual multi-trip policy will cost you just over €112.
GetCover.ie offer three different levels of cover - premium, standard and budget.
They provided the following price examples for travel within Europe.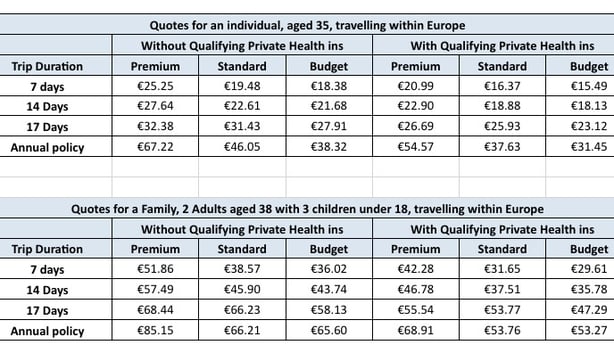 A spokesperson for the CCPC said they would advise consumers not to be led by price alone, as the lowest premium may not always be the best value for money.
"Consumers should request quotes from a number of different health insurance providers and compare the benefits on offer to see what suits them best," the spokesperson advised.