150 new jobs are to be created by Longford based modular housing supplier, Framespace.
The move comes as the company, which already employs 100 people, officially opens its new €8m factory.
The refurbished former Cameron Willis engineering plant in the town will enable the company to deliver 550 residential units built offsite each year.
With the new staff to be added in the coming three years, the business is aiming to double its production so that it is delivering 1,100 homes by 2025.
"We all know Ireland has a housing crisis and offsite housing provides a solution that will help accelerate delivery of new homes as its adoption increases," Declan Murtagh, CEO of Framespace Solutions, said.
"We are proud to be opening the factory here in Longford today."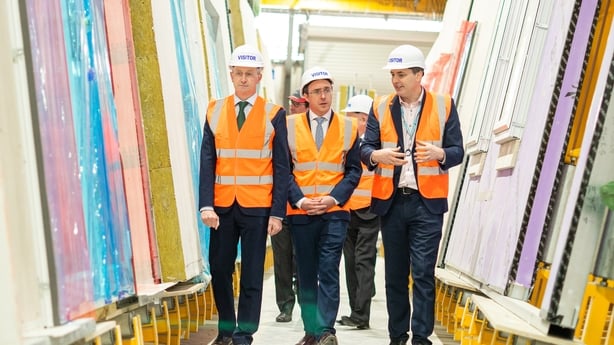 The new jobs will be in areas such as design and engineering, with general operative and semi-skilled positions also to be filled.
The expansion will come as a boost to Longford town which has one of the highest unemployment rates in the country.
The company is being supported in its development by Enterprise Ireland and Longford's Local Enterprise Office.
"Enterprise Ireland recently launched the 'Built To Innovate' campaign, which is an initiative under the Government's Housing For All plan," said Leo Clancy, CEO of Enterprise Ireland.
"In that context the scope for rapid expansion of modular housing in Ireland is clear and Framespace has an excellent offering in this growing market."
The plant will manufacture prefinished floor, wall and roof panels for use in the houses, which are then delivered to site for rapid assembly.
Buildings of up to seven stories can be built using the system, which lowers the duration of onsite construction by up to 40% compared to traditional building methods.
The company says it has a strong pipeline of projects, including a partnership with Tetrarch Homes, and is seeking to work with local authorities and Approved Housing Bodies.
The news has been welcomed by Minister of State Robert Troy who said the company will play a pivotal role in the delivery of the Government's Housing for All strategy.