€100m is to be invested in Naas Enterprise Park by the property's new owners, Palm Logistics.
The money is to be used for a significant upgrade of facilities and amenities.
The investment in the 40 hectare site will take place over the next five years.
Currently there are over 100 businesses employing more than 2,000 staff working in Naas Enterprise Park.
However, according to Palm, the new capital could lead to a potential doubling of the numbers working there.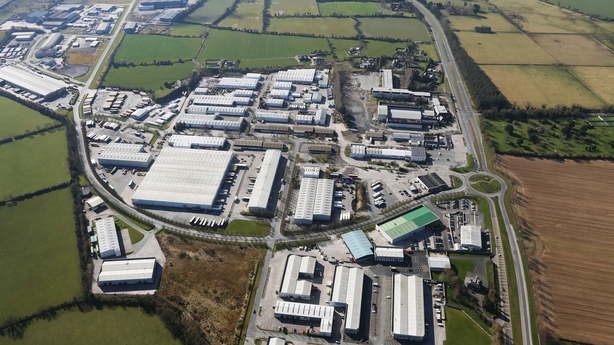 Palm's plans include new buildings, an enhancement of the overall environment of the park, improvements to roads and footpaths, better lighting, tree planting and major landscaping.
There will also be dedicated outdoor seating areas, exercise paths and cycle ways, to help improve its sustainability credentials.
Cafés, foodservice and shopping for will also be significantly improved.
Palm Logistics is an affiliate of Palm Capital, a European real estate private equity firm, with operations and offices in London, Dublin and Madrid.
It bought the park last year as part of its purchase of the Core Industrial portfolio for a reported figure of around €200m.