The international consortium which last year bought Ardmore and Troy production studios is to back a new €300m film and TV campus in Greystones.
Hackman Capital Partners, Square Mile Capital and MBS Group are to develop and operate the new Co Wicklow facility.
The Greystones Media Campus, which will produce movies and shows for the global market, will contribute to the creation of 1,500 jobs, with 450 construction staff to be employed during the building phase.
It is expected that the first phase of the venture - which is a joint venture between Sisk family investment vehicle Capwell and Ireland's sovereign development fund, the Irish Strategic Investment Fund - will open in 2024.
"We are grateful to ISIF and Capwell for this exciting opportunity, and we're thrilled to be expanding our footprint in Ireland," said Michael Hackman, founder and CEO of Hackman Capital Partners.
"We see Ireland as a premier destination for content creators across the globe, and we're committed to seeing it grow exponentially," he said.
"There is enormous talent here, not to mention a stunning landscape and some of the industry's best financial incentives for filmmakers," he added.
The campus, which will be located in the Killincarrig area of the town, received planning permission from Wicklow County Council earlier this year.
It will consist of 670,000 square feet of studio space spread across 44 acres, making it the largest studio complex in the country.
Seven sound stages will be included in the first phase, with that total reaching 14 by the time the project is completed.
"Greystones Media Campus will not only be Ireland's largest production facility, but also its most technologically advanced," said Jason Hariton, Chief Real Estate Officer of The MBS Group.
Overall, the development will result in a doubling of film and TV production space in this country.
However, Craig Solomon, the chief executive of Square Mile Capital, said demand for such modern studio space in Ireland is strong now and is expected to remain so into the foreseeable future.
"This opportunity to help meet that demand, and deliver a superior level of operating support to the creative companies that will use the facilities, is very attractive to us," he said.
"Overall, the world's appetite for high-quality film and TV content shows no sign of slowing and we believe that the Greystones Media Campus has great potential," he added.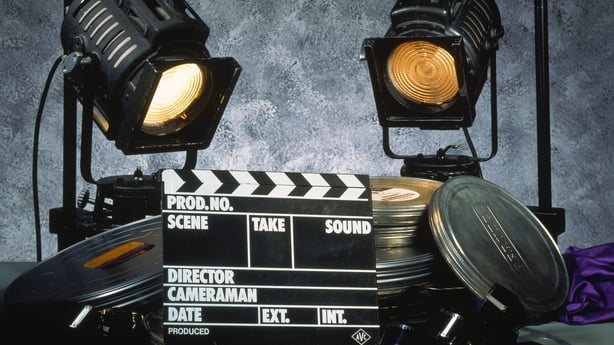 Last year, Screen Ireland said €500m was spent in the Irish economy across film, television drama, documentary and animation production.
That was the highest spend ever achieved and a 40% increase on the previous record set in 2019.
Around 12,000 people are employed in the sector here and overall directly and indirectly it is estimated to be worth €1 billion annually to the Irish economy.
"This investment is reflective of the positive work done by the industry over the last number of years," said Minister for Finance Paschal Donohoe.
"It is also indicative of the impact of the long-standing State supports for the expression of Irish and European culture through audio-visual works and the creation of quality employment opportunities for those working within the sector," the Minister said.
Last year Hackman Capital Partners, Square Mile Capital and MBS Group bought Troy Studios in Limerick and Ardmore Studios in Bray for a reported $100m.
Hackman owns 18 studios including 120 active sound stages and has another 90 in development, with a total of over 10 million square feet across North America, the UK and Scotland.
The MBS Group is the industry's largest studio operating and production services company with more than 490 sound stages and over 450 productions per year from a network of 100 locations across six countries.
"This is a major step forward in progressing an investment that will cement Ireland's place as a world-leading location for generating film and TV content," said Nick Ashmore, Director of the Ireland Strategic Investment Fund.