A new report has suggested that freelance and contract workers are paid significantly more than employees doing the same job.
The Ireland's Project Economy research from Trinity Business School and Contracting PLUS, also found that 76% of contractors choose this form of work.
The anonymous survey of 1,020 contractors, recruiters and clients, reports high levels of job and life satisfaction among contractors compared with employees, despite the relative lack of job security.
Those freelancers working on longer term jobs in collaboration with companies as part of the project economy earn 73% more than employees in similar occupations, according to the report.
The report also reveals that contractors in the gig economy earn 56% more than equivalent employees.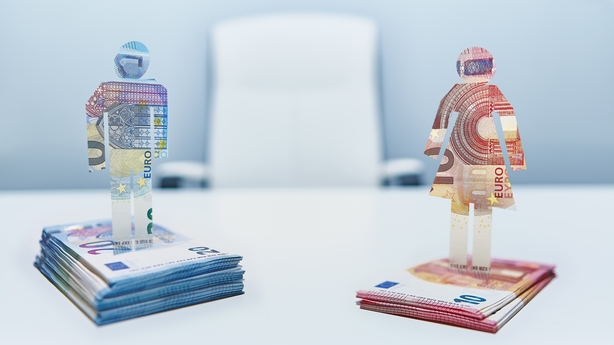 The research suggests the gender pay gap among contractors is slightly lower than in the employed sector.
Three quarters of those who took part in the survey were men.
Contract workers are paid an average of €565 a day with rates rising steadily as the worker gets older.
Jimmy Sheehan, Managing Director of Contracting PLUS, claims the results show there has never been a better time to be a freelancer in Ireland, though there are issues to be addressed.
"The elephant in the room remains the regulations around the use of and hiring of self-employed independent professionals," he said.
"When the effects of Covid-19 are stripped out of this years research, the largest negative factor affecting Ireland's Project Economy is Government regulation around the hiring of Independent Professionals," he added.
Professor Andrew Burke, Dean and Chair of Business Studies at Trinity Business School, said freelance workers offer much greater flexibility to businesses.
"The project economy is a major driver of economic growth utilising a blended workforce of both employees and independent contractors to enable organisations of all sizes to be more innovative, agile and grow faster than they could if constrained to an 'employee-only' workforce model," he said.
But there are still inherent risks to freelancing.
Dr Na Fu, Professor of Human Resource Management at Trinity's Business School, said "while it is a good news story, it is still a form of self-employment, which is fundamentally a more risky career than employment."
"So it's not suitable for people who are highly risk-averse nor is entry into this form of self-employment a guarantee to achieve the average incomes unearthed by our research."