Nine Irish billionaires are estimated to be worth a collective $54.8 billion, according to the latest Forbes World's Billionaires 2022 list.
Top of the Irish list with a fortune of $15 billion remains Pallonji Mistry, who controls Mumbai-headquartered engineering and construction giant Shapoorji Pallonji Group.
He has increased his position from 140th place overall last year to 125th this year, after his wealth rose by an additional $400m.
The Collison brothers, Patrick and John, who founded the payments firm Stripe come in next with $9.5 billion each.
They share 214th place overall on the list, up from 956th a year ago, as their estimated wealth rocketed by $6.3 billion each.
Next comes John Grayken, founder and owner of private equity firm, Lone Star Funds, based in Dallas.
His net worth, according to Forbes, now stands at $6.5 billion, down from $7.6 billion in 2021, leaving him in 386th place overall.
Businessman Denis O'Brien, who made his wealth primarily through telecoms and media, is estimated by Forbes to be worth $3.8bn this year, down from $4.6 billion last year.
Hedge fund Egerton Capital co-founder, John Armitage, comes next with assets worth $2.9 billion, followed by Kingspan founder Eugene Murtagh, who is worth $2.8bn according to Forbes, up from $2.3bn last year.
Campbell's Soup heir John Dorrance is in eighth place on the Irish list with an estimated fortune of $2.7 billion, Forbes said.
While in ninth position is financier and businessman, Dermot Desmond, who has a net worth estimated to be $2.1 billion according to the magazine, down from $2.2 billion in 2021.
Not surprisingly, Tesla and SpaceX founder Elon Musk is top of the global list with combined estimated fortune of $219 billion.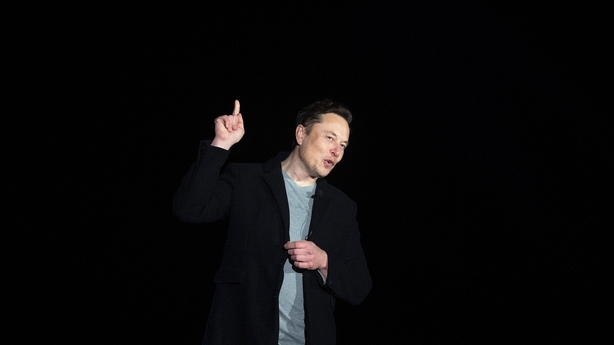 Jeff Bezos, who founded Amazon comes next with a net worth estimated by Forbes to be in the region of $171 billion.
However, Millionaires for Humanity, a network of multi millionaires, described the list as "a slap in the face of society" and called for the introduction of a global wealth tax.
"The Forbes Rich List is a stark reminder of the obscenely unequal world in which we live," said Danish businessman and founder of the Initiative, Djaffar Shlalchi.
"While most people around the globe have struggled to adapt and survive to the pandemic, many having lost their jobs, plunged deeper into poverty, those on the Forbes rich list have been able to sit back and watch their wealth soar."
The organisation believes the proceeds of a wealth tax could be used to counter growing inequality and raise funds necessary to fund the Covid response, tackle the climate crisis and fund the UN Sustainable Development goals.