Bord Gáis Energy is increasing its rates for both electricity and gas customers.
According to a statement from the company, the average electricity bill will go up by 27% and the average gas bill will go up by 39%.
The company is ending its 'winter price pledge' and the changes will take effect from 15 April.
The company said it was working with the Money Advice and Budgeting Service (MABS) and is also establishing an energy support fund to help customers who "experience difficulties in managing their bills".
Bord Gáis Energy blamed the price rises on "the persistence of high demand on gas worldwide, reduced supplies, low storage volumes, geo-political issues and late winter conditions".
"As part of Centrica plc, and with decades of local experience, we will navigate through these unprecedented times with our customers," Dave Kirwan, Managing Director with Bord Gáis Energy, said in a statement.
We need your consent to load this rte-player contentWe use rte-player to manage extra content that can set cookies on your device and collect data about your activity. Please review their details and accept them to load the content.Manage Preferences
"However, there have been continued increases in wholesale energy costs over the past two years, particularly in the past 12 months.
"This, together with the expectation that costs will remain both high and volatile for some time, means we are forced to increase our prices," he said.
Daragh Cassidy, Head of Communications at bonkers.ie, said today's move by Bord Gáis is sadly unsurprising given the huge increase in the price of gas seen on wholesale markets in recent months.
But he said the size and scale of the increase is unprecedented.
Bord Gáis raised electricity prices three times last year and gas prices twice.
"It's the first price hike announcement from any energy supplier this year. Last year, there were over 35. And more suppliers are certain to follow. The outlook is bleak for energy customers," Mr Cassidy said.
He estimates that the increase will add around €350 a year to the average household's annual gas bill and €340 to the average annual electricity bill.
But he said the latest increase this comes on the back of price hikes that have added around €540 to customers' gas and electricity bills since the autumn of 2020.
"Energy price increases of this size will invariably have huge knock-on effects in other sectors. We use gas to produce most fertiliser for example and there are now fears of a huge increase in food price inflation over the coming weeks," Mr Cassidy added.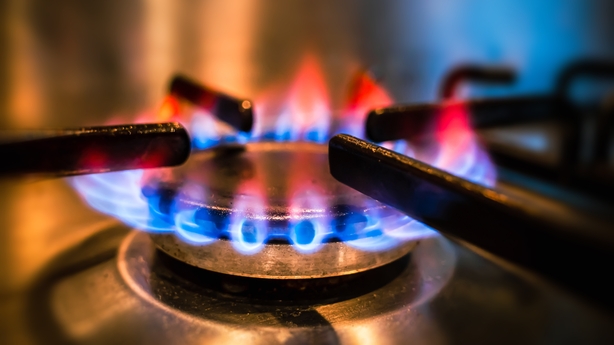 Meanwhile, the CEO of Alone has said those who are vulnerable to the latest energy price hike are those on fixed incomes, such as pensioners.
Speaking on RTÉ's Drivetime, Seán Moynihan said they cannot absorb these levels of costs and are already facing challenges coming out of the Covid-19 pandemic.
"Unfortunately, because of Ukraine this is going to be a much longer-term issue and we need a response that puts a floor under those who are marginalised, a bit like we put a floor under the economy during Covid," he said.
"I think everybody accepts that we're all going to be affected by this, but it's your ability to actually cope with this.
"We've got to make sure people have access to energy and we have to make sure that people also have food security, because the Government is flagging that there's also increases coming in basic food stocks... ultimately, we have to make sure that these are targeted measures."
We need your consent to load this rte-player contentWe use rte-player to manage extra content that can set cookies on your device and collect data about your activity. Please review their details and accept them to load the content.Manage Preferences
Speaking on the same programme, Tricia Keilthy, Head of Social Justice with St Vincent de Paul, said they are seeing the impact of price increases on low-income households across the country.
She said last week alone they took over 4,000 calls from households that are struggling to make ends meet.
She urged people to get in touch with their supplier, but said this crisis is likely to intensify and other suppliers are likely to follow suit.
"The Government really need to look at all options to protect people on the lowest incomes, I don't think we can wait for the next Budget," she said.
"The cost-of-living package announced last month was welcome, but was a missed opportunity to target the resources more effectively.
"One thing the Government can do quite quickly and easily is establish a hardship fund, and they could relax the rules to the exceptional needs payment, which would allow more people who need support to access that."
Ms Keilthy also said eligibility for various other payments could be expanded and the wait period for the job seekers allowance could be shortened.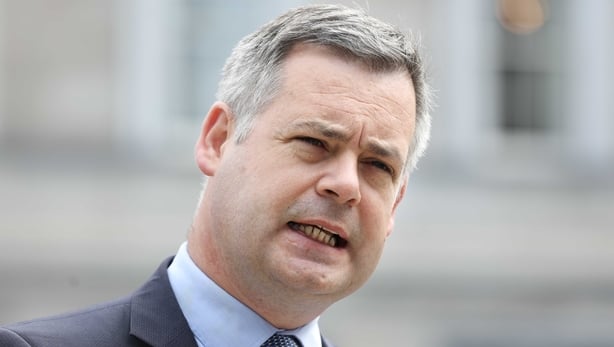 Sinn Féin's Finance Spokesperson Pearse Doherty said these types of price hikes had been foreseen and they knew this was coming.
Speaking on RTÉ's Drivetime, Mr Doherty said he does not think this will be the end of it and they expect other energy providers to follow suit.
He said providers like Bord Gáis buy their gas in advance on the wholesale market "so this isn't even the war in Ukraine".
"That hasn't been passed on to consumers yet, there is a lot more pressure that's going to be visited on families," he said.
"That's why we need to respond and we've been raising now for weeks and months with Government in relation to having that necessary response in terms of cost-of-living cash payments that would be going directly into peoples' pockets."
Mr Doherty said there is a point where people simply cannot stretch any further.
He said they do not know when this is going to end and the Government cannot sit back and allow citizens to go cold and be unable to heat their homes.