Oleg Deripaska has been described as Putin's favourite industrialist and was once regarded as Russia's richest man until his personal wealth took a hit during the financial crisis in 2008.
Like many oligarchs, he came from humble beginnings, growing up in a village in southern Russia with his widowed mother, an engineer.
Deripaska was a winner in what's known in Russia as the aluminium wars in the 1990s.
By 1993-94, he had accumulated a 20% stake in a Siberian aluminium factory which was once state-owned.
Fellow oligarch Roman Abramovich bought most of the holdings in Russia's aluminium industry and merged them with Deripaska's company, creating Rusal - the company that controls Aughinish Alumina in Askeaton, County Limerick.
The Askeaton company refines imported bauxite into alumina which is a major ingredient in the manufacturing of aluminium.
Abramovich later sold his stake to Deripaska, leaving him the biggest player in one of the world's most lucrative industries.
In 2018, London listed EN+ and Rusal were hit by US sanctions, which were lifted a year later when Deripaska sold his majority holding in the two businesses.
He now owns 44.95% of EN+. However, questions have been raised about the extent to which the oligarch is still involved in the running of the business.
Deripaska's links to Russian power run deep. He married Polina Yumasheva, the daughter of Boris Yeltsin's powerful chief of staff, Valentin Yumashev, in 2001. The couple divorced in 2018.
Like many Russian oligarchs, Deripaska is an Anglophile and speaks fluent English which he learned as a student at Moscow state university.
Four days after Russia invaded Ukraine, Derispraska tweeted, "Peace is the priority. Negotiations must start ASAP." His tweet received replies encouraging him to apply pressure on Putin to stop the war.
Peace is the priority. Negotiations must start ASAP.

— Oleg Deripaska (@DeripaskaOleg) February 27, 2022
Impact of sanctions
FBI agents raided a historic New York townhouse at 12 Gay Street, in Greenwich Village, and a Washington DC mansion that were linked to Deripaska in October.
The tycoon responded on social media by saying nobody was living in those properties.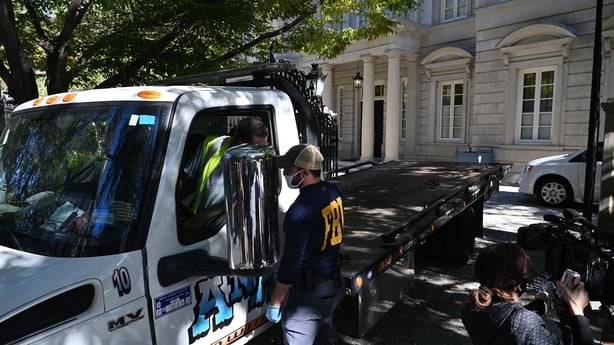 Through an LLC in the British Virgin Islands, Deripaska also owns a townhouse on 11 E. 64th Street, which he bought for $42.5 million in 2008, according to New York court records.
These properties have not been seized by the government, despite sanctions that prevent him from doing business or owning property in the United States.
Deripaska's British Virgin Islands holding company also owns 5 Belgrave Square. He bought the mansion in the exclusive Belgravia area of London for £25 million in 2003, according to multiple media reports.
Deripaska's $65 million yacht Clio is one of several vessels owned by billionaires anchored in the Maldives, which does not have an extradition treaty with the US, according to shipping database Marine Traffic.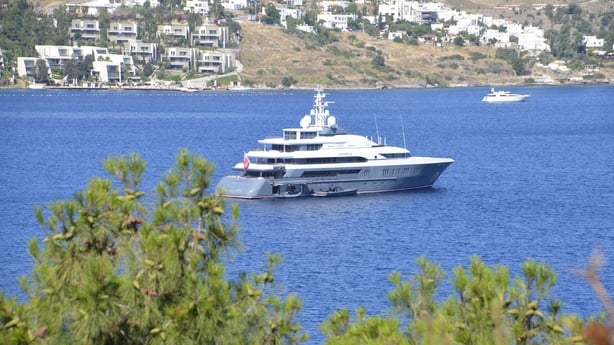 - additional reporting Reuters