On International Women's Day next week, women right across the world will be sharing their views on how we can 'break the bias' and create gender equality in our workplaces and communities.
This year's theme 'break the bias' asks us all to take action and level the playing field.
Whether deliberate or unconscious, bias can make it difficult for women to move ahead in life.
"I don't think anyone hand on heart, can say that they are truly unbiased," said Dervla McKay, Managing Director of Aircoach.
"But I am now more conscious than ever in challenging my own thought process and that of my team to make sure we are mindful of bias in our decision making," she added.
Ahead of IWD on Tuesday 8 March, we have been speaking to a number of women in leadership roles in Ireland about their journeys and the challenges they have overcome along the way.
Dervla McKay, Managing Director of Aircoach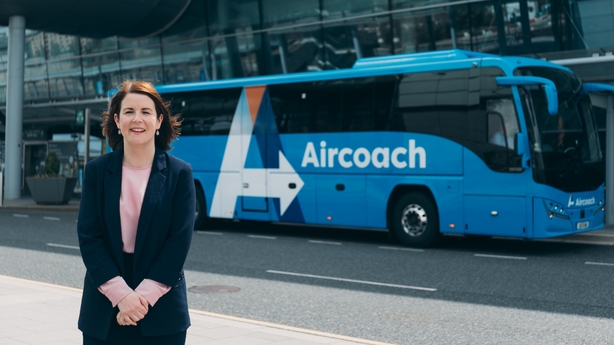 Dervla McKay is Managing Director of the private bus and coach operator, Aircoach.
"My role is to create and deliver the overall strategic aims of the business while ensuring that my team look after our day to day operations and all of our employees across our routes in Dublin, Cork, Belfast and Galway," Ms McKay explained.
She joined the transport industry 16 years ago via a graduate scheme with Aircoach's parent company, First Group, based in the UK - and in 2018 moved back to Ireland with her family when the position at Aircoach came up.
The transport industry is very male-dominated, and Ms McKay said there have been occasions when she felt as a female leader she had to work harder to prove herself, and to be taken more seriously than her male counterparts.
"Early on in my career, there were some incidents at meetings when it was assumed I was there to take a drinks order or make notes - certainly a few raised eyebrows when they realised, I was actually there to lead," Ms McKay said.
For young women entering the world of business, Ms McKay said she believes it is important for them to have female role models in leadership.
"I'm a firm believer in 'if you can't see it, you can't be it'.
"I also think that as females, we're much more prone to self-doubt than males so having strong female voices to show that women can lead is extremely important," she added.
When asked what advice she would share with the future female leaders of Ireland, Ms McKay had this to say.
"What makes life is people, and business is no different, so being able to listen, understand and interpret what colleagues, customers and stakeholders want, is in my view, the biggest area to work on for current and future female leaders."
"I don't think anyone should ever be done learning or working on themselves. I don't mean that necessarily in a formal sense, but recognising when something could have gone better, learning from it, and doing something different is a really important skill," she said.
At Aircoach, two-thirds of the senior leadership team is female and they have many other females in their junior and middle management tiers.
Ms McKay said they have taken some practical steps at the company over the last few years to help 'break the bias'.
These include the introduction of paid maternity leave, flexible working and the rollout of a course specifically designed to help women get their first leadership role.
"Of course, there's always more to do and I'll never stop trying to make improvements," Ms McKay said.
As we approach International Women's Day, Ms McKay said she believes it is important to recognise the achievements of any underrepresented group - and females in leadership roles is no different.
"While International Women's Day has rightly brought international recognition on the need for gender parity, equality, inclusion and diversity - this is something that all organisations should be working on, on a daily basis," she said.
Lisa Molloy, CEO of the Irish Association for Counselling and Psychotherapy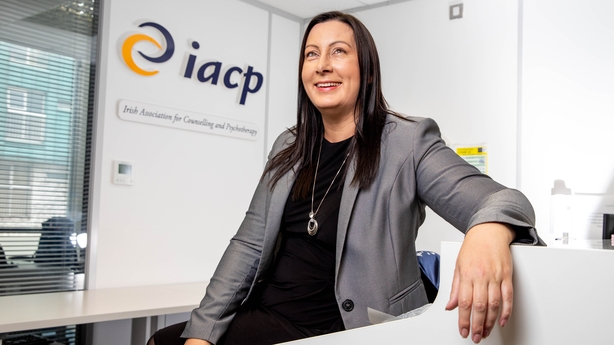 Lisa Molloy is the CEO of the Irish Association for Counselling and Psychotherapy.
Before this, she worked in the Medical Council for eleven years as the Head of Corporate Governance, Communications and Secretary to Council.
"I have worked across a number of roles in the areas of human resources, corporate services, governance, and communication."
"I really enjoy my current role as enables me to work in an area that I passionately believe in - which is ensuring excellence of practice, career development and wider awareness of the value of professional counselling and psychotherapy."
Ms Molloy said she feels incredibly lucky to say she has never faced any barriers to her success because of her gender.
"I never experienced glass ceilings or boys' clubs - and I believe that may be a sign of the times."
"If my career had begun twenty or even ten years earlier, I imagine that it may have been a lot more challenging for me, as a woman, to advance my career."
Despite this, Ms Molloy believes strongly that we need to 'break the bias'.
"Breaking the bias means to challenge existing norms - norms that are so ingrained, we might not even normally call them into question."
"A typical one is the labelling of the 'bossy' woman as opposed to the 'assertive' man," she said.
Ms Molloy said she believes we have inherited a lot of subtle prejudices against women without even realising it.
"To me breaking the bias means to start questioning the attitudes we hold and really shine a light on them."
"Awareness of the problem is the first step to change and that is something that we, male or female, can all develop a better sense of."
Ms Molloy said her father was hugely supportive of her career - and she would like to pass on some of his advice.
"One of the most valuable things he taught me was never to underestimate myself."
"And this is something that I would like to impart to anyone of any gender looking to succeed in business. Do not underestimate yourself, do not write yourself off before you even try."
"If you are unsure that you will get the job, or the promotion, you should still consider going for it and let somebody else decide whether that opportunity is for you or not. Do not discount yourself," she said.
Ms Molloy said she hopes that when young girls see other females advancing in the business world, they will feel more validated in their own aspirations.
"If young people see female leaders, then it becomes a norm - it becomes an accepted run-of-the-mill thing rather than an exception to the rule."
This International Women's Day, Ms Molloy is looking forward to celebrating with her family.
"I have two daughters and for our cinema night we will be watching Moana with my youngest and Erin Brockovich with my oldest."
Ciara Byrne, Chief Revenue Officer of Starcircle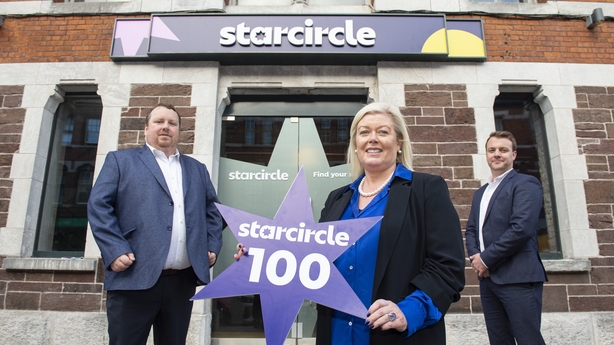 Ciara Byrne is Chief Revenue Officer at Starcircle, a talent sourcing technology provider based in Cork.
Starcircle counts the likes of Meta, Google, Amazon and Doordash among its clients.
It aims to help companies source "difficult to find" talent, as Ms Byrne put it.
She said everyday they are working to 'break the bias'.
"The recruitment process is the first step in the employee journey. If bias exists in this stage, then it permeates."
"Creating a diverse team that enables business success requires talent from all different backgrounds, genders, skill sets, and educational programs," she explained.
Throughout her career, Ms Byrne said she has never personally been defined by her gender, but more by her ability to do a job.
"I never saw a role and thought 'oh that's a man's role'. I have always been one of few females in a team and it has never really bothered me," she said.
Growing up, Ms Byrne said her parents, who both ran their own businesses, were great role models.
"My mother had a shop and my father was a partner in a veterinary practice. As children, we knew both were equally important and I guess that paved the way for my attitude towards business."
"I had two brothers and we were all given the same opportunities," she said.
Ms Byrne said she believes female roles models are extremely important to young people, especially ones they can relate to.
"In today's world of social media where everyone is showcasing their perfect lives, it is essential young people have realistic role models they can relate to."
"I believe no girl should leave school without engaging with local female entrepreneurs. This will help them recognise their own talents and demystify business culture," she said.
When asked what tips she would give budding businesswomen, Ms Byrne said to "work smart, be honest and always stay true to yourself."
"Don't worry about what others are doing or think about you.
"Continue to push yourself outside of your comfort zone."
Fiona Descoteaux, CEO and Co-Founder of Innovate Communities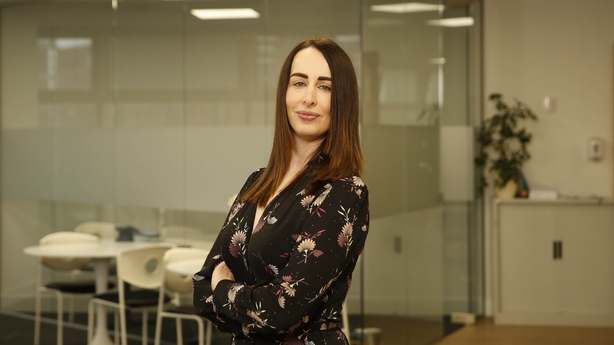 Fiona Descoteaux is CEO and Co-Founder of Innovate Communities, a Dublin-based social enterprise, focused on community development and supporting the growth of social entrepreneurship in Ireland.
"My team and I aim to improve the lives of people, the place they live, and our planet by enhancing systems that support them in their day-to-day lives," Ms Descoteaux explained.
But her journey wasn't all plain sailing, and Ms Descoteaux said she encountered a number of barriers along the way.
"At times I felt like I was wrapped in red tape by the environment I was trying to operate in - and by my biggest critic, me."
"At 29 my biggest barriers were trying to find my voice and developing the courage to use it in an environment that was predominately older, white and male," she explained.
She said she constantly felt like she wasn't being taken seriously.
"Moving into the entrepreneur space at 34 I had found my voice but I had to learn how to sell my story and the story of the company."
In order to succeed, Ms Descoeaux said she believes women need to build confidence in their abilities.
"We need to be our own cheerleaders - and cheer for each other," she said.
If we want to 'break the bias', she believes women need to self-promote more, speak up more and use their voice online and in-person more.
"We have the same platform as anyone else so let's put it to good use, and support each other to do it."
"Promote you and your work - we all have something to share."
This International Women's Day, Ms Descoteaux said she will be celebrating all the women in her life by letting them know what they mean to her.
"I don't do it often enough, does anyone?
"So, I will send a text, an email or call those women who have enhanced my life from personal to work - they are all part of my journey and should be celebrated."
Vibeke Delahunt, Head of Enterprise at the Local Enterprise Office Wicklow
Vibeke Delahunt joined the Local Enterprise Office Wicklow in 2014 and took up the position as Head of Enterprise in 2019.
"Prior to joining the LEOs, I have been a member of the Economic Development Team of Wicklow County Council for many years," she said.
Ms Delahunt is originally from The Netherlands, but settled in County Wicklow in 1997.
She said she is passionate about supporting female entrepreneurs on their journey in order to create a more diverse and equitable work environment and society.
Like many others, Ms Delahunt said she has faced barriers in her career.
"The female voice isn't always heard or listened to equally at management level in local authorities, although I do feel that that is changing in recent years," she said.
Ms Delahunt said she would advise anyone looking to progress in their career to seek out supports.
"Follow your instinct, learn from others and your experiences - but most importantly avail of the supports that are there to help you."
"In particular, join one of the female business networks such as the Network of Entrepreneurial Women that we run in Wicklow."
"Through these you can build your network, gain invaluable insights and support each other along the way. Strength in unity," she said.
International Women's Day falls during Local Enterprise Week, with lots of events taking place across the country.
"To mark the day in LEO Wicklow, we are hosting a meeting of the Network of Entrepreneurial Women for female entrepreneurs in County Wicklow on Wednesday 9 March," Ms Delahunt said.
"Our colleagues throughout the network of Local Enterprise Offices around the country will be offering other valuable support events, so go check them out on www.localenterprise.ie".