A new report shows that the rapidly increasing cost of living is now the main issue of concern for the public.
Permanent TSB's latest "Reflecting Ireland" survey reveals that the cost of living was a concern for 62% of respondents, with the price of housing and access to healthcare also on people's minds.
But today's report also shows a significant rise in levels of optimism amongst Irish adults, with 60% of adults describing themselves as being "upbeat" compared to just 50% who used that term in the last Reflecting Ireland report in November.
33% of all respondents said they believed they would be better off this time next year, up from 28% in November.
Permanent TSB noted that optimism is higher amongst younger people with 59% aged between 18 and 24 agreeing with that statement and 53% of those aged between 25 and 34.
Meanwhile, 51% of respondents said that they felt the country is moving "in the right direction" - the highest figure who believe this since 2018.
The view that the country is going "in the wrong direction" is shared by 33%, down from 42% in November.
Reflecting the reopening of recent weeks, Covid was identified by just 23% as being an issue of top concern in today's survey.
Leontia Fannin, Head of Corporate Affairs at Permanent TSB, said that while the cost-of-living issue is becoming a significant concern, these findings do show that people are quite optimistic about their personal circumstances and the outlook for the coming year.
"Clearly the reopening of the economy post Covid is feeding through to personal optimism and positivity," she added.
For its latest survey Permanent TSB also looked at attitudes towards gender equality ahead of International Women's Day on March 8.
The results showed a major divergence between men and women in perceptions of equality in the workplace, with key findings on this issue including the fact that 72% of women said they had to work harder than men to get the same level of career progression, with just 46% of men agreeing.
74% of women say the gender pay gap is yet to be resolved, while 49% of men believe this.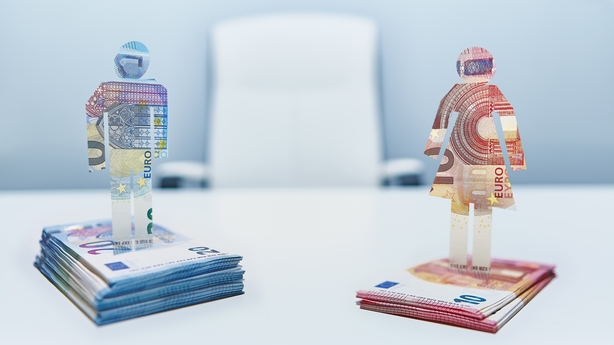 Meanwhile, 50% of women want gender quotas for senior management roles but only 33% of men think this is desirable, while 25% of men feel gender equality is already well developed in Ireland. This view is shared by only 15% of women.
But on a positive note, both male and female respondents agree that Ireland has made great strides in terms of equality over the past decade.
Karen Hackett, Head of People Experience at Permanent TSB, said that while both genders acknowledge the great strides in terms of equality, it is striking that the findings of the new research suggest men are more likely to feel that more has been done to achieve gender equality in the workplace, while women are less satisfied with progress to date.
"Despite the success of a range of initiatives to promote gender equality in recent years, it appears that men are more likely to feel that the task is almost complete, while more women tend to say that many more changes are still needed," she added.