Job vacancies in Ireland are up 28% since October 2020, according to new analysis by HRLocker.
The figures reveal that demand for sales employees surpassed IT staff last month.
The company said IT jobs still accounted for 15% of the 12,404 jobs posted through HRLocker's talent acquisition tool in January.
However, for the first time in two years, there were more new sales and marketing job vacancies in the same period, accounting for 16% and 15% of all jobs listed.
Other high demand areas include healthcare,construction and financial services, according to the findings.
The company's data also shows that the number of salary reviews resulting in a pay rise has more than doubled, from 11,944 in 2020 to 24,852 in 2021, with an average increase of 15%.
Jobs in engineering saw the highest wage rise, according to the figures.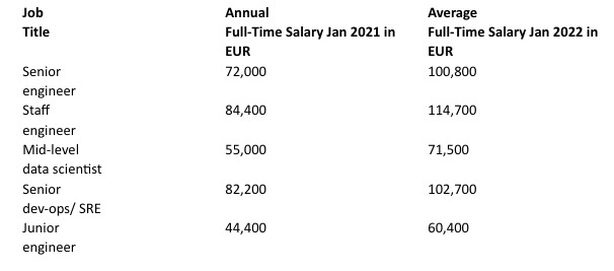 "With recruitment costs soaring and the talent gap expanding, employers must get creative when it comes to resourcing for the future," said Adam Coleman, CEO at HRLocker.
"Bigger basic salaries are no longer enough.
"To hold on to their best and brightest, employers need to create a great employee experience from the outset, offering greater flexibility, giving them skin in the game via share options and investing in their people through continuous learning and development," he added.