Pharmaceutical company Eli Lilly is to invest €400m in a new manufacturing plant in Limerick which will employ 300 permanent staff when it is completed.
A further 500 people will be temporarily employed in the building of the facility.
The plant will be used to produce biologic ingredients for use in a range of therapies developed by the company.
"This new Lilly campus in Limerick will allow us to expand our capacity to make innovative new medicines that can help treat some of the world's most serious illnesses," said senior vice president and president, Lilly Manufacturing Operations Edgardo Hernandez.
"This facility will use the latest technology to support advancements in science, productivity and sustainability, further establishing Lilly as a global manufacturing leader."
The proposed plant, which still requires planning permission, will be built on a greenfield site at the IDA's Raheen Business and Technology Park.
The new high skill roles will be for a range of specialities, including engineers, scientists and operations personnel.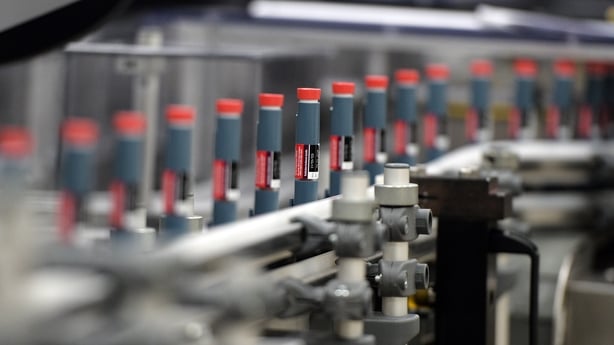 The company said it had chosen Ireland and Limerick for the investment because of the highly-skilled and reliable workforce which has developed in the area of life sciences and biopharmaceutical manufacturing.
It also cited the close links between the life sciences industry, communities and third level institutions with strong science, technology, engineering and math (STEM) programs in Limerick and around the country.
"An investment of this scale by Lilly is very welcome news for the Mid-West Region and indeed Ireland, where the global healthcare brand has had a presence since 1978," said IDA Chief Executive Martin Shanahan.
Lilly already employs more than 2,300 people in Cork where it has a large manufacturing campus in Kinsale as well as a Global Business Solutions centre in Little Island.
"The Mid-West has become a real hub for leading biopharma companies such as Lilly and I'm really pleased that the company has chosen Limerick for its new manufacturing centre, investing over €400m and creating 300 new, permanent jobs and a further 500 jobs during construction," said Tánaiste and Minister for Enterprise Trade and Employment Leo Varadkar.
Dee Ryan, CEO of Limerick Chamber, has said the multi-million euro investment by a US pharmaceutical company Eli Lilly is very exciting for the region and that it signals " a strong vote of confidence" for Limerick internationally.
Ms Ryan said the feeling locally is that the Eli Lilly investment strengthens the region's reputation as a European location of choice, both for manufacturing and for Biopharma.
Limerick has a "strategic location, a competitive cost of living and the work life balance of a Mid-West location", she said.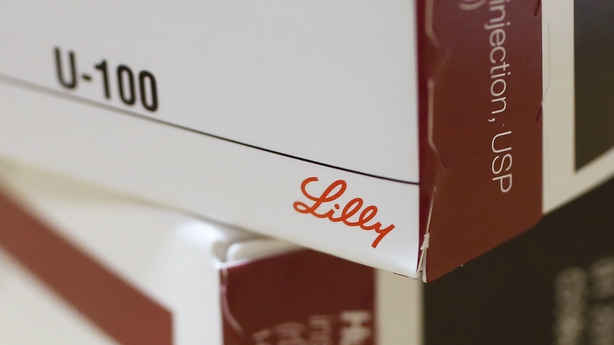 She also said this investment will see a huge ripple effect throughout the regional economy, and the area is looking forward to having strong career offering for the graduates coming out of third level institutions.
BioPharmaChem Ireland, the Ibec group representing the biopharma sector, has welcomed the jobs news from Eli Lilly for Limerick.
BPCI Director, Matt Moran, said the move is a testimony to Ireland's ability to continue to attract cutting edge investment in the biopharma manufacturing sector.
"These types of investments are much sought after so it is a real achievement for the company here and for IDA Ireland to secure this", Mr Moran said.
He said that BPCI is ambitious to continue growing the biopharma sector in Ireland, which is currently valued at €96 billion in exports and employs over 38,000 directly, the same indirectly.
"BPCI and its members look forward to working with Eli Lilly to ensure that this investment is a success. I am confident that this will be another major step in the expansion of the biopharma sector in Ireland. Eli Lilly is already a very important employer in the Cork area where they employ 2300 at Kinsale and Little Island," he added.