After two years of rolling uncertainty in business, one thing is now definite. How we work, when we work and from where we work has changed significantly and is unlikely to return to pre-Covid norms.
90% of 35- to 44-year-old employees who can work remotely would like to do so post-pandemic, according to Grow Remote.
And this figure rises to 93% in traditionally major commuter counties like Kildare, Louth, Meath and Wicklow, it claims.
The organisation also says that 63% of employees are considering a change of jobs this year, with those surveyed reporting that they're thinking about why they work, how they work, and wanting more flexibility and alternative benefits.
Yet for many businesses that employ them, the future shape of the model for how staff will do their daily tasks remains far from unclear.
Some workers will continue to work remotely, nigh on full-time.
Others will start drifting back into the office a couple of times a week, adopting a hybrid method.
And as restrictions lift, yet more again will be told in no uncertain terms that their presence is expected back in the office every day of the working week.
In this context, the Government's publication of proposed new legislation today governing remote working is timely (although some might argue it would have been even more welcome six months ago).
It will give employees a statutory right to request remote working, turning the ability to work from home or somewhere else a choice rather than the necessity it became during the pandemic.
Workers have always had a right to request remote working, but the thinking is that by giving them a legal right backed up by an appeals mechanism, employers will have fewer reasons to say no.
"So long as the business gets done and services are provided, employers should facilitate it," the Tánaiste has clearly stated in support of the policy which it's hoped will improve quality of life, build regional communities and reduce congestion.
Workers will be able to apply provided they have worked for the business for at least six months.
In order to say 'No', employers will have to give reasonable grounds, and all firms will have to have a written statement setting out their Remote Working Policy.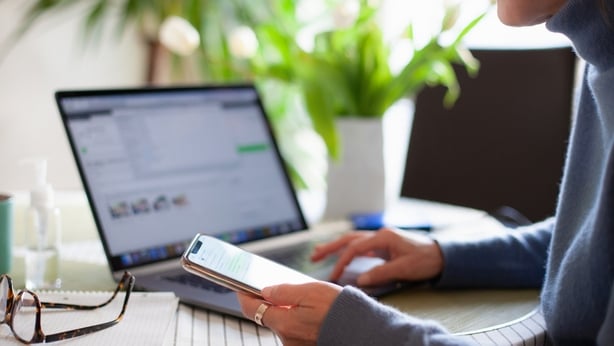 Applications will have to be decided within a specified timeframe of no more than 12 weeks and where a request is rejected, employees won't be able to submit another for a year if they remain in the same role.
There are 13 grounds under which an application can be rejected, including the nature of the work not allowing for the work to be done, the inability to reorganise work among existing staff, and potential negative impact on quality and on performance.
But if unhappy about the decision, an employee can appeal to the Workplace Relations Commission which can overturn it and award up to four weeks remuneration as compensation – though one wonders whether many staff would be willing to take this risk filled step.
The Tánaiste's view is that in the main, appeals won't be necessary though, as most employers will heartily embrace the concept of hybrid working.
That's likely something that the Workplace Relations Commission will be banking on, so that it doesn't become deluged with complaints from disgruntled workers, adding to its already heavy workload.
Appeals must, however, be a realistic prospect, given the nature of the proposed laws.
The extensive list of reasons that businesses can draw on to deny their staff remote working may well prove a significant impediment to those who wish to work from home on a hybrid or permanent basis.
After all, proving remote working won't have a negative impact on quality of a business' product or service will be a tall order for workers and relatively easy for their bosses.
For many employees, given their living conditions it may also be tough for them to assuage their employer's concerns about the suitability of their proposed workspace on health and safety or data protection grounds.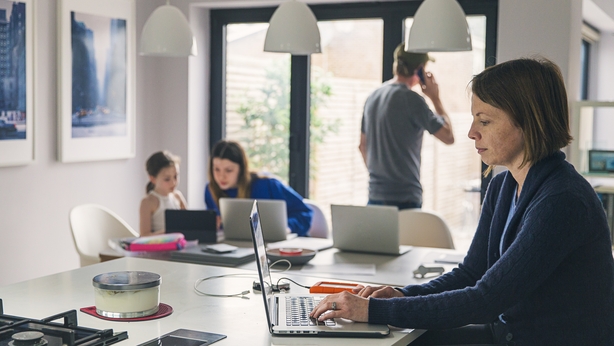 Many others will face the prospect of not having sufficient internet connectivity as they await the arrival of the National Broadband Plan infrastructure.
Concerns about the commute between the proposed remote working location and the employer's on-site location, also listed as one of the criteria for rejection, may also make a successful application harder for those who've moved from large towns and cities to rural locations during the pandemic.
The 13 grounds are also not exhaustive, with the draft legislation suggesting that other "business grounds" may also be considered sufficient for a refusal.
For these reasons and more, both unions and opposition parties have declared already that the proposed laws are insufficient.
The Irish Congress of Trade Unions (Ictu) says the plans "do not strike a balance between employer needs and employee needs".
"They duplicate and extend on the 8 business reasons for refusing a request contained in current UK legislation," said Patricia King, Ictu general secretary.
"Reasons which have been found to allow employers to retain and use their unfettered ability to turn down requests for remote working and which are now subject to review."
The Labour Party and Sinn Féin have gone further though, arguing a right to work remotely, not just request it, should be enshrined in law.
As Labour leader Alan Kelly put it this afternoon, under the Government's proposals, "the power is still with the bosses".
Realistically a guaranteed right is a pipe dream, however, because many jobs simply can't be carried out remotely, and some employees can't be trusted to work productively on their own outside the workplace.
The Government also says that its legal advice from the Attorney General is that it can only intervene in a limited way in existing contracts between employers and employees, most of which will already specify a place of work.
The result, therefore, will likely be an imperfect piece of legislation, that gives workers a right and some grounds upon which to make a request, and employers a nudge in the right direction, as well as a long list of get out clauses.
Ultimately, businesses will do what's best for their bottom line though. If that means letting some staff work remotely because it helps productivity and cuts down on costs and talent churn, then that's what they'll do.
But if it means bringing employees back in-house because it makes for smoother operations and stronger culture, then the great hybrid working experiment in such organisations will prove short lived.