Permanent TSB has announced a new €1 billion SME lending fund for businesses nationwide as it expands its product offerings for SMEs.
The bank said the new fund is a major scaling up of its existing SME lending activities, which it has identified as a key growth area as part of its future ambitions.
The new fund will build on the bank's plan to more than triple the size of its existing SME lending business with the recently announced deal for Ulster Bank's micro-SME business and Ulster's Lombard asset finance business for SMEs.
Lending to SMEs increased significantly over the course of 2021, supporting thousands of businesses and bringing greater competition to the SME lending market.
The new lending fund will be deployed over the next three years.
Permanent TSB also said today that it will offer €32m in low-cost loans for Brexit-impacted businesses arising from a new partnership with the Strategic Banking Corporation of Ireland (SBCI).
By joining the Government's Brexit Impact Loan Scheme, which is operated by the SBCI, PTSB will offer loans from €25,000 to €1.5m to Brexit-impacted businesses.
The loans will run over terms of up to six years at rates starting from 3%.
The Brexit Impact Loan Scheme is a successor to the Brexit Loan Scheme. It will make up to €330m in low-cost lending available to eligible Brexit-impacted businesses through the participating financial providers.
Permanent TSB said its first SBCI partnership, which made €50m available to SMEs under the Future Growth Loan Scheme, was fully subscribed and is almost fully drawn at this point.
PTSB now joins with AIB, Bank of Ireland and five Metamo Credit Unions in providing market access to the Brexit Impact Loan Scheme.
Minister for Agriculture, Food and the Marine Charlie McConalogue said that businesses including those in the agri-food sector continue to adapt to counter the ongoing disruption arising from the UK's withdrawal from the European Union.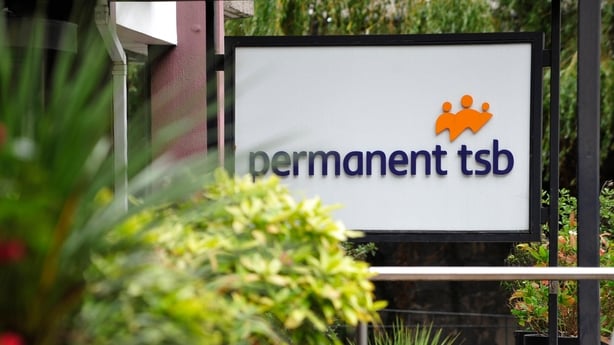 "I welcome the participation of Permanent TSB in the Brexit Impact Loan Scheme providing another lending option for farmers, fishers and food businesses to access the finance required to adjust and adapt to the new trading conditions," the Minister said.
Minister for Finance Paschal Donohoe said today's announcement is another positive development for PTSB and for SMEs in providing yet more choice of lender when it comes to accessing the Scheme.
"The Government remains committed to supporting our SME sector including primary producers who are facing the twin challenges of COVID-19 and Brexit," he added.
Permanent TSB's chief executive Eamonn Crowley said today's news shows the extent of the bank's ambition to grow its SME business significantly and to bring greater competition to the market at a time when it is needed more than ever.
"We have the sectoral expertise, capacity and appetite to lend €1 billion to SMEs, as we work towards our ambition of becoming Ireland's best personal and small business bank, and build on the strong momentum we have generated with our plans to acquire Ulster Bank personal and SME businesses," Mr Crowley said.
"Joining the Brexit Impact Loan Scheme today is an important demonstration of our commitment to customers that we are here to support them in tackling the challenges they face. As we strengthen our SME lending offering, we will help make our SME customers stronger and support them as they invest in their future," he added.
June Butler, CEO of SBCI, said the Brexit loan scheme will provide support for SMEs as they continue to deal with the challenges presented by Brexit.
"Permanent TSB's participation will provide SMEs with more choice of provider and will assist them in accessing lower-cost funding for their businesses," she added.
Tánaiste and Minister for Enterprise, Trade and Employment Leo Varadkar said that SMEs are the cornerstone of the country's enterprise base.
"We want to ensure that these businesses continue to have the support they need while navigating both Brexit and the pandemic. This scheme provides a low-cost option for financing and is part of the Government's overall package to help businesses," he added.