The Tánaiste has said new draft legislation due be published will not guarantee workers a right to remote working but will provide a legal right to request it.
Leo Varadkar also said that the new draft laws will contain a mechanism that will enable an employee to appeal a refusal of remote working by an employer to the Workplace Relations Commission.
"Of course any worker can request remote working now but there isn't a proper legal framework and this legal framework will set out the reasons according to which an employer could refuse remote working and will also have an appeals mechanism adjudicated independently through the workplace relations commission," he told reporters in Dublin.
Mr Varadkar said the Government did a lot of work with the Attorney General on the draft legislation but concluded a guaranteed right to remote working is not possible.
"First of all Government can only interfere in contracts that employers and employees have signed to a certain extent," he said.
"And secondly it is manifestly the case that remote working and home working isn't going to be possible."
He added that the Government wants to get to a position where remote working becomes a choice and employers facilitate that provided the work gets done.
The Labour Party has called for the legislation to guarantee workers the right to remote or hybrid work.
"We urgently need a 'worker first' framework that reflects the new world of work and how work has evolved over the past two years," said Labour employment spokesperson Senator Marie Sherlock.
"It makes sense for workers, for communities, for the environment and an innovate way of helping address the cost of living crisis."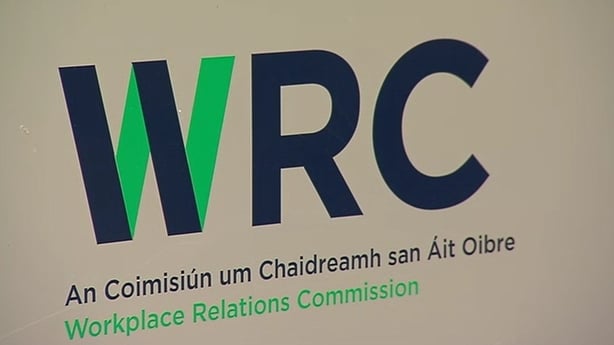 Asked whether workers dissatisfied with a refusal by the employer would really wish to take an action to the Workplace Relations Commission, Mr Varadkar said there are really only a number of ways you can enforce workers' rights.
One is through the courts, he said, and the other is through the Workplace Relations Commission which is more straightforward than the courts.
He said the purpose of creating a legal right to request remote working is not so that there would be huge number of cases ending up before the WRC, but that employers wouldn't just refuse a request as there will be a responsibility on them to take a request seriously, respond within a timeframe and to give a good reason.
He said the hope is that it will change the culture so that employers will be more likely to say yes.But he also added that he really thinks we will see employers embrace this.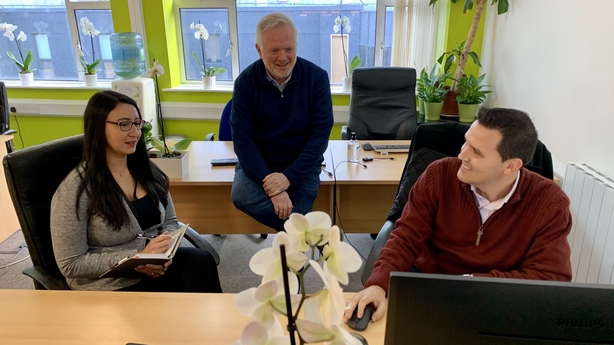 The developments came as employers started bringing staff back into the workplace from today onwards, following the announcement of the easing of Covid-19 restrictions on Friday.
However, unions have urged businesses to exercise caution and consult with staff as the process begins.
Announcing the changes on Friday, the Taoiseach said the return to physical attendance in workplaces should take place on a phased basis appropriate to each sector.
The formal requirement for two-metre physical distancing has also been removed, making the process easier for most employers.
But business representative groups say they expect firms to take a cautious approach and in many cases stick to previously set timeframes that would see them beginning the return in February or after.
They also expect that most organisations will adopt a hybrid model of working into the future, where staff work partly in the office and partly at home.
Mr Varadkar also said that the start of the return to work today is an important day as we learn to live with Covid.
He said thousands will return to the workplace over the coming weeks and some people on the PUP will also be able to return to work.
He also said he recognised that people who have worked from home from the past two years have worked hard and had to adapt to new ways of doing business, and that those working on the frontline have never worked harder.
He said in policy terms, the Government does not want things to go back to the old normal, and businesses and employers to return to the way they were before the pandemic.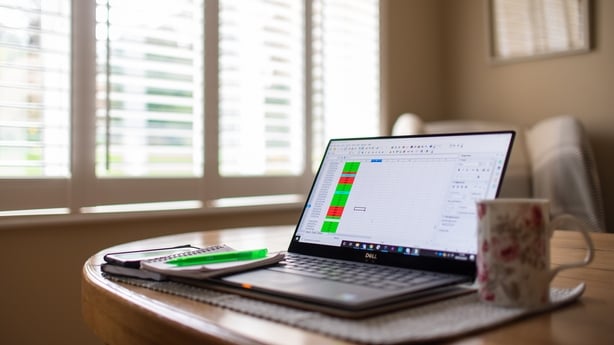 The Tanaiste said the Government wants to see more remote working, home working and hybrid working and wants to move to a situation where people aren't working from home because they have to but because they choose to.
The Government is saying to employers now that you have to facilitate this so long as the business gets done, and as long as public services are not damaged in any way, he added.
He also confirmed that a meeting of the Labour Employer Forum too place this afternoon and it was agreed the Work Safely Protocol would be updated for the transition period of the next few months.
"That's going to give employees guidance about how to carry out the phased return to work over the next couple of weeks," he said.
He said it will also try to make permanent some of the things that were always good for a workplace like good ventilation, hand hygiene and avoiding overcrowding.
The plans is to publish the revised protocol by the end of the week.
The Irish Congress of Trade Unions (ICTU) has urged all employers to ensure they continue to take the necessary steps to keep workplaces safe.
"Remote and flexible working must now become a mainstream feature of future working arrangements," said ICTU general secretary Patricia King.
Employers' group Ibec said businesses will continue to ensure the return to offices and other places of work is done safely and have urged firms to take a responsible approach.
Minister for Transport Eamon Ryan said that it will take time for workplaces to decide how many days employees are on site under new working arrangements.
He said the Government deliberately made the decision not to be specific and not to set an immediate date for returning to workplaces.
The minister said the Government recognised that this was a matter that unions and workers would have to work together on.
He said the exact arrangements could not be decided at a macro level and they would take a long time to work out.
Ibec's Director of Employer Relations Maeve McElwee said that she does not believe things will ever revert fully to how they were before the pandemic.
Speaking on RTÉ's Morning Ireland, she said that there was a movement towards remote and hybrid working before the pandemic and that it is clear that workers would like a hybrid option.
Fórsa has advised its branches and officials to contact their employers to ensure workers are protected.
It also said that employers must show sensitivity to the fact that many workers will have to make significant changes to longstanding arrangements for care, transport and other matters in order to return to the workplace.
We need your consent to load this rte-player contentWe use rte-player to manage extra content that can set cookies on your device and collect data about your activity. Please review their details and accept them to load the content.Manage Preferences
CIPD Ireland, the representative organisation for HR professionals, said employers should enter the new phase in a way that suits them and their workers.
"It's also important to remember that just as each new restriction that came in took time to accept, the removal of those rules can spark some concerns in the workforce," said Mary Connaughton, CIPD Ireland chief executive, said.
"Businesses have the opportunity to make a lot of their own decisions about this and it's important to design a reopening that works for the business and workforce."