The announcement of an extra public holiday on March 18 has been met with great delight from employees.
However, for employers, an additional public holiday means extra costs and added resourcing considerations.
Mary Connaughton, Director of CIPD Ireland, the organisation representing HR professionals, said the extra day off will be the equivalent of 0.4% of payroll, as well as loss of revenue if businesses close for the day.
"We know that businesses that are profitable won't have much difficulty covering this cost, but we do have to be conscious about SMEs, particularly if they are going to lose revenue."
On resourcing, businesses would have assumed they would have had people at work on the day or even on official annual leave. Employers now need to look at their work plans and how to manage resources around it.
Ms Connaughton said employers will be asking: who needs to be at work, who can be off, and are there particular deadlines coming up that they need people to fill in and be at work.
"The introduction of an additional public holiday means all employees have an entitlement to that public holiday but it doesn't necessarily mean that they all have to get the day off," she explained.
We need your consent to load this rte-player contentWe use rte-player to manage extra content that can set cookies on your device and collect data about your activity. Please review their details and accept them to load the content.Manage Preferences
"The legislation allows that, for a public holiday an employee might be off on the day, might get a day off within a month of the day, or get an additional day of annual leave or get an additional day's pay, so they could get double pay for working that day.
"Employers have to work out what their needs are, and how they want to manage that," she said.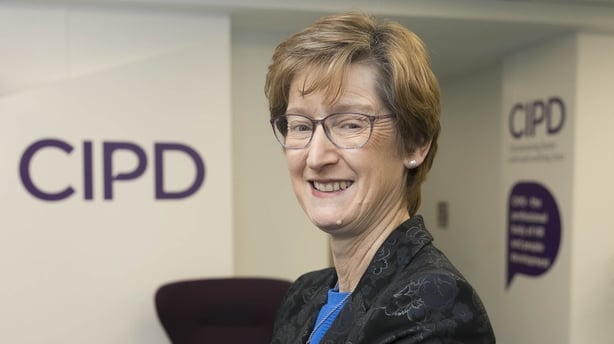 Someone who is working flexi-time but working the equivalent of a normal working week will have to agree with their employer whether or not they are going to be at work or not.
Ms Connaughton said, "We would recommend, particularly with the level of flexible working and remote working that employers communicate to employees whether they expect them to take the day off or not, and to clarify that if people want to work on the day they need to let them know so that there's clarity about who's at work and who's not."
A public holiday is more complicated when working out entitlements for people who work part-time.
"Part-time employees still have an entitlement but it relates to whether or not they are due at work. If a person is due at work that Friday, they get paid for whatever hours they were due in and if they weren't due at work, they get the equivalent of one fifth of their normal working week in time off or pay."
An additional public holiday is an administrative headache for people working in HR and Payroll, but many will have systems already in place.
The CIPD Director said the difficulties often arise around exemptions, people on maternity or sick leave and also what the resourcing is going to be on this particular day.
Ms Connaughton also said that there is a positive side for employers in terms of well-being for employees, an area of heightened importance during the pandemic.
"The other point that we would be saying to our members is this is a commemorative day so they need to adopt a compassionate approach. There will be many people who will have lost family members due to Covid-19 or friends or even colleagues, and there will be others that will have lost loved ones that they didn't get to commemorate properly"
CIPD Ireland recommends that businesses put proper supports in place, including guidance on how to support bereaved colleagues. "Make sure people are aware that they should be there for each other and making it safe to discuss loss and grief.
"An initiative between now and March to support those conversations would be very helpful for anyone who has lost someone in the last two years."