Dalata Hotel Group has officially opened its second hotel in Manchester, creating 87 jobs.
The four-star Clayton Hotel Manchester City Centre is located on Portland Street, in the heart of the city.
The 18-storey hotel has 329 bedrooms and also hosts meeting rooms equipped with Clevertouch technology which can host up to 153 delegates.
The new hotel is the Dalata Hotel Group's second hotel in the area alongside Clayton Hotel Manchester Airport. Next month Dalata, which also owns Maldron Hotels, will open the Maldron Hotel Manchester City Centre.
The main contractor for the construction was Russell WBHO on behalf of Property Alliance Group. The site was previously home to a 12-storey office block which was demolished as part of the £45m project.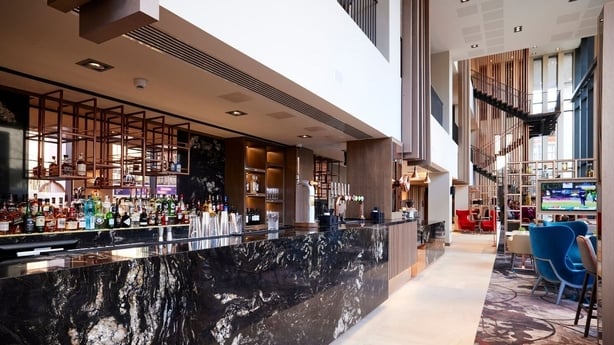 Dermot Crowley, chief executive of the Dalata Hotel Group, said the hotel openings were further evidence of the company's confidence in Manchester, and indeed the UK market.
"This is the first of six new hotels that we are opening in the first half of this year. Four of these hotels are in the UK," Mr Crowley said.
"We have four further properties in our UK hotel pipeline, showing our continued commitment to our UK expansion strategy. We continue to look for further opportunities in the large cities around the UK," he added.
Mr Crowley said he recognises the current challenges in recruiting and retaining people in the hospitality industry as a result of Covid.
"We look to overcome these challenges by offering people opportunities to grow their careers in Dalata within a culture of integrity, fairness and inclusion," he added.