Department stores Brown Thomas and Arnotts are to be sold as part of a €4.7bn deal that will see their parent, Selfridges Group, acquired by a Thai and Austrian consortium.
The two department stores form part of the Selfridges group, which is being sold by the Weston family to family-owned retail group, Central and real estate group, Signa.
The chain of department stores is best known for Selfridges, the Oxford Street store in London.
The Canadian wing of the billionaire Weston family bought Selfridges for nearly £600m in 2003 and formed Selfridges Group in 2010, bringing their five department store brands under one group.
Central Group is owned by the billionaire Chirathivat family, who own department stores across the continent.
Founded in 1908, the Selfridges Group employs 10,000 people and owns 25 stores worldwide, including in major cities in England, Ireland, the Netherlands and Canada.
Signa and Central will take over 18 of the 25 stores and hope to build a luxury hotel alongside the Oxford Street flagship, the source said, adding that seven department stores in Canada were not part of the package.
In Ireland, Selfridges Group has Brown Thomas stores in Dublin, Cork, Limerick and Galway, and Arnotts in Dublin's Henry Street.
It is also developing an outlet at Dundrum Town Centre in the capital which is due open next year.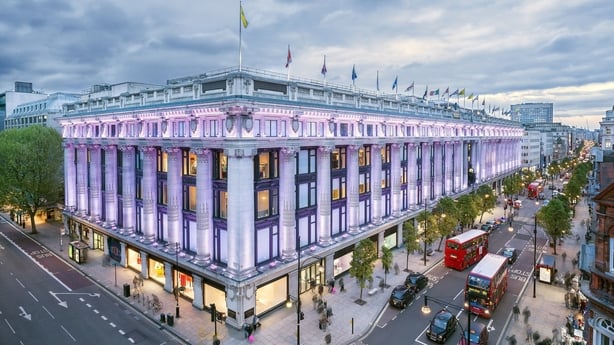 With Selfridges, they hope to build a luxury department store empire, complemented by an online business.
The pro-forma annual turnover for the combined department stores portfolio was €5 billion in 2019 and is projected to grow to more than €7 billion by 2024.
The conglomerate will be managed from a holding company in London, with the potential for an eventual stock exchange listing, although local management of the stores in other countries will remain, the source said.
"The acquisition of Selfridges Group by Central and Signa is testament to the successful realisation of my father's vision for an iconic group of beautiful, truly experiential, department stores," said Alannah Weston, chair of Selfridges Group.
"Creative thinking has been at the heart of everything we did together for nearly twenty years and sustainability is deeply embedded in the business. I am proud to pass the baton to the new owners who are family businesses that take a long-term view."
"I know they will fully embrace that vision and continue to empower our incredible team to take the Group from strength to strength."
Central opened its first department store in 1956, growing to become Thailand's largest mall owner with about 2,400 retail stores.
It has an e-commerce joint venture with China's JD.com and stakes in Southeast Asia ride-hailer Grab Holdings.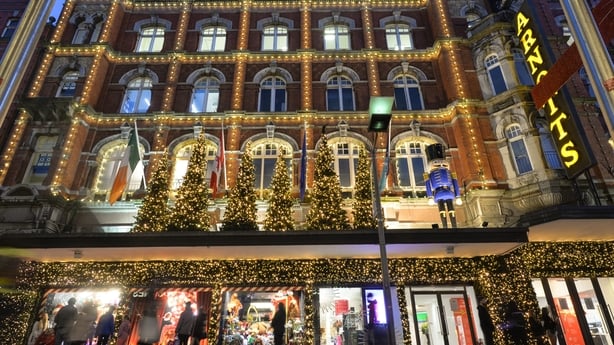 Central has been present in Europe since 2011 when it bought the upmarket Italian department store chain La Rinascente SpA for €205m.
In 2013, it also acquired Illum, Denmark's oldest department store.
In 2015, Central bought a majority stake in three luxury department stores in Germany from Signa.
Central and Signa last year together bought Swiss luxury store Globus and other assets for more than 1 billion Swiss francs.
Central and Signa have also teamed up with Japanese retail giant Aeon Co to develop an e-commerce platform for one of the fastest growing online sports retail markets in the world.
Benko made a name for himself as a property investor.
He bought the iconic Chrysler Building in New York City in partnership with property firm RFR Holding LLC for about $150 million in 2019.
"It is a privilege to be acquiring Selfridges Group, including the flagship Oxford Street store, which has been at the centre of London's most famous shopping street for over 100 years," said Tos Chirathivat, Executive Chairman and CEO of Central.
"As family businesses, Central and Signa will focus on delivering exceptional and inclusive store and digital experiences for both local residents and overseas visitors alike, to ensure we can give all the stores in Selfridges Group a bright future for the next 100 years."
- additional reporting Will Goodbody