Genesys - 100 new software roles at its R&D Centre for Digital and Artificial Intelligence in Galway.
Medallia - announced plans to open a new mid-market sales and support hub for EMEA, creating 100 remote location roles.
Indigo Telecom Group - announced plans to recruit 100 people to its International Fibre Centre of Excellence in Limerick.
Takeda - announced a €36m investment in its Grange Castle facility in Dublin, which will create about100 new jobs over the next three years.
IQ-EQ - the global investor services group announced plans to expand its Irish operations with the launch of a dedicated Funds business in Ireland creating 45 roles in Co Clare
SITA - Air transport IT provider announced a significant expansion of its Agile DevOps teams - creating 55 additional roles in Letterkenny in Co Donegal.
Stripe - Online payments firm announced that it is to significantly expand its presence in Dublin having raised $600m in funding, resulting in the creation of 1,000 new jobs.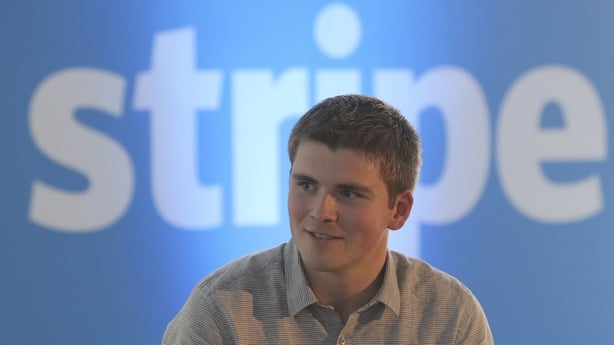 Intel - announced the expansion of its manufacturing operations in Co Kildare, creating an additional 1,600 jobs.
Hewlett Packard Enterprises - announced its plans to recruit 150 experienced technologists in Ireland over the next two years in Co Kildare.
Horizon - Biotech company Horizon Therapeutics announced that it is to establish a manufacturing facility in Waterford creating 50 new roles.
Fiserv - announced that it will expand its research and development operations in Nenagh, Co Tipperary, adding 200 jobs over the next three years.
Accenture - announced plans to grow and deepen its presence with the creation of 500 new roles over the next three years in Cork, specialising in areas including technology, cloud, security, strategy, creative and design.
Bausch + Lomb - announced plans to invest €90m to expand its manufacturing operations at its Waterford facility, creating an additional 130 jobs.
OLED/PP - announced they are embarking on a multi-million-euro capital investment that is expected to create up to 100 high-tech jobs at a new Shannon manufacturing site.
Repligen Corporation - announced it is to significantly expands its manufacturing operations in Waterford, with the creation of 130 new roles.
Bionical Emas - announced plans to establish a European storage, distribution and labelling facility in Westmeath, initially creating 35 new jobs for the Midlands region at a 7,000 sq ft facility in Kilbeggan.
State Street - marking 25 years in Ireland with the announcement that it will establish a new global cybersecurity and technology unit in Kilkenny, creating 400 jobs.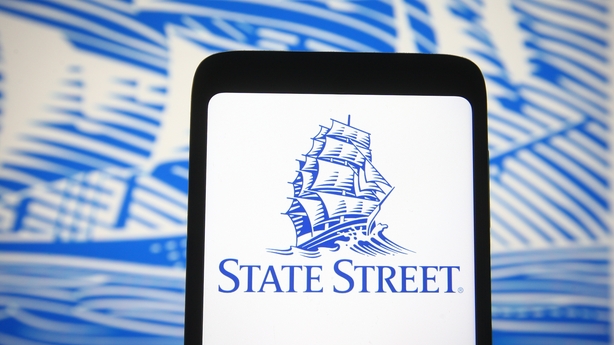 HIAB - the forklift-maker announced it is to invest €50m in a new factory in Dundalk, creating 100 new jobs.
Amazon - announced plans to open its first state-of-the-art fulfilment centre in the Republic of Ireland, creating 500 new permanent jobs in Dublin to help meet customer demand.
Integer - announced it will further expand its presence in Galway with the construction of a new Medical Device Innovation and Manufacturing facility, adding up to 200 jobs in a projected $30m investment.
Poly - the global communications company announced the opening of its new EMEA Centre of Excellence in Galway creating 200 highly skilled jobs.
Zoetis - The animal health company announced plans to expand its manufacturing and development facility, creating up to 100 new jobs in Tullamore, Co Offaly.
VistaMed - the medtech company is to create 100 jobs as part of a significant expansion at its facility in Carrick-on-Shannon, Co Leitrim.
Edwards Lifesciences - the US medical device company is to create an additional 250 jobs at its Limerick manufacturing site, bringing the total number to be employed there to 850.
TELUS International - the Canadian company is hiring for up to 30 new positions in Ballina, Co Mayo.
Legato - the health service provider officially opened its R&D Hub in Limerick, announcing it intends to add a further 60 highly skilled roles to its operation.
Tegus - the market intelligence firm is to establish a new European HQ in Waterford city with the creation of up to 100 jobs.
ClickUp - the US software company is to establish its European HQ in Dublin creating 200 skilled roles.
BD - The medtech company announced the creation of 100 new jobs as part of a €62m investment to upgrade equipment and expand production lines in Drogheda, Co Louth, while it also announced 130 new jobs and an investment of €70m over five years in its Centre of Excellence in Limerick.
Infosys BPM - announced it is expanding its presence by creating 250 jobs with the development of a new delivery centre in Waterford.