More than €146m has so far been paid out by insurers to the holders of business interruption policies on foot of claims made as a result of the Covid-19 pandemic.
That's according to the Central Bank, which said the figures to the end of October include 3,929 claims that have been fully settled, and 868 where interim payment have been made.
"For the material number of claims that remain open, mostly awaiting further information, we are monitoring progress on a monthly basis and are generally satisfied that such claims are being progressed appropriately," Gerry Cross, Director of Financial Regulation at the bank, told the Oireachtas committee on Finance, Public Expenditure and Reform and the Taoiseach.
Domhnall Cullinan, Director of Insurance Supervision, added that as part of its examination of the issue, 31,000 policies were identified that could have had cover for interruption due to Covid-19 restrictions.
8,642 claims were subsequently submitted and 3,856 of those were settled, with 778 declined and 1,331 withdrawn.
He said 1,809 claims remain open with no payment having been made.
Mr Cullinan said it is anticipated that the number of claims filed won't go up further, but the €146m figure for compensation paid could rise, depending on the outcome of a case currently before the courts.
In relation to the impact that personal injury claims can have on insurance costs, Mr Cross said policy actions that result in a reduced level and uncertainty of claims are likely to contribute to reducing average premium levels.
"In this context, the Personal Injuries Guidelines adopted by the Judicial Council have the potential to lead to greater stability and certainty in the claims environment and reduced volatility of claims, and to reduce legal costs, and in time create a more stable reserving environment for insurance firms," he said.
"This in turn should contribute to an increase in the availability of insurance, and a reduction in premium levels, provided the insurance industry passes on the benefits of these changes to policyholders."
However, he said it is "early days" and added that hopefully the implementation of the new guidelines will results both in a reduction of claims costs and a more predictable use of non-litigation based approaches.
Mr Cross said a Consultation Paper published in July by the bank proposes to ban the practice of insurance price walking, where customers are charged more upon renewal of their insurance simply for being loyal customers
"Banning the practice will remove the "loyalty penalty" on consumers that remain with their insurer for more than the short term," he said.
However, he added that in order to maintain the benefits of competition for new customers, the regulator is proposing to allow insurers to maintain new customer discounts as long as these are clearly flagged as such and the likely renewal cost is also set out.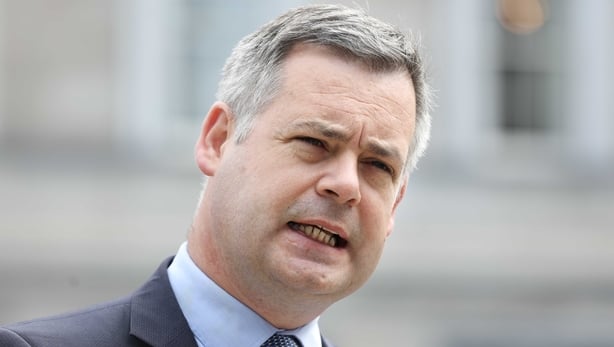 Sinn Féin's finance spokesman, Pearse Doherty, questioned whether allowing this could lead to a situation where insurers ramp up prices on renewal at the end of year one, in effect continuing the practice of price walking over a shorter time frame.
But Mr Cross said the Central Bank thinks it is very important to allow discounts to continue to be effective.
He added that the regulator thinks it is crucial that in purchasing their insurance, the customer isn't tempted in by a misunderstanding of what they are buying and the reality of the premiums.
It will, therefore, be very clear what the discount is and what the premiums will move to, he stated.
"I think that is the right balance," he claimed.
Mr Cross added that the boards of the insurers and the companies themselves will have to assess their pricing practices each year and there will be responsibility on the board to check this.
"We will be supervising this," he stated, adding that the Central Bank will make sure the approach is implemented in its spirit.