Mortgage rates in Ireland remained the second highest across the euro area, next to Greece, in October, according to the latest statistics from the Central Bank.
The average mortgage rate for new loans here in October was 2.73%, down 0.06% compared to October 2020. This compares to the euro area average of 1.28%.
The rate for new fixed mortgages, which comprise 83% of all new loans was 2.61%. New variable rate mortgages were 3.28% on average.
The volume of new mortgages issued in October was €785m, up 5% on the same month in 2020 but 2% down on September, the Central Bank said.

Renegotiated mortgages came in at €354m, up 40% on last year.
The Central Bank's figures also show that new consumer lending amounted to €132m, down €2m on last year.
The average rate on these loans was 7.49% compared to the euro area average of 5.24%.
Loans to businesses grew by €1.519 billion or 61% in October. This was concentrated amongst bigger businesses borrowing amounts over €1m.
This segment of the market saw loans of €1.269 billion lent out, an increase of 87% on last year. Rates on these loans averaged 3% compared to the euro area average of 1.17%.
However, smaller loans of less than €250,000 which generally go to smaller businesses, declined by 14% or €23m to €137m. Rates on these loans average 4.75% compared to the eruo area average of 1.92%, the Central Bank noted.
---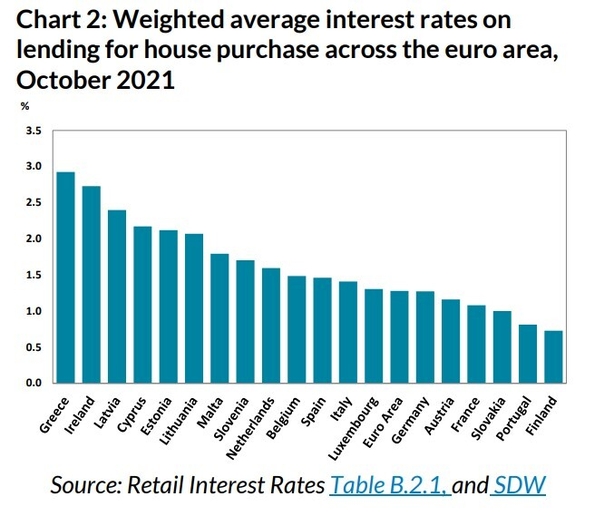 ---