A new low-cost airline is to start running flights between Dublin and Iceland from the end of April.
PLAY, an Icelandic airline will operate flights three times a week between Dublin and Reykjavik.
In addition to the new Dublin route, PLAY announced new services to Brussels and Madrid.
In total, the airline will fly to 23 European destinations from next year.
"It's really enjoyable to add more destinations in Europe that will strengthen our route schedule," said Birgir Jónsson, CEO of PLAY.
"I'm sure that the people of Dublin, Brussels and Madrid will be thrilled learning that they now have more options getting to Iceland and over the Atlantic to North America.
"This expansion is part of a bigger transatlantic plan that we look forward to rolling out in the next few months," he added.
PLAY said it will begin its operations on the East Coast of North America next spring.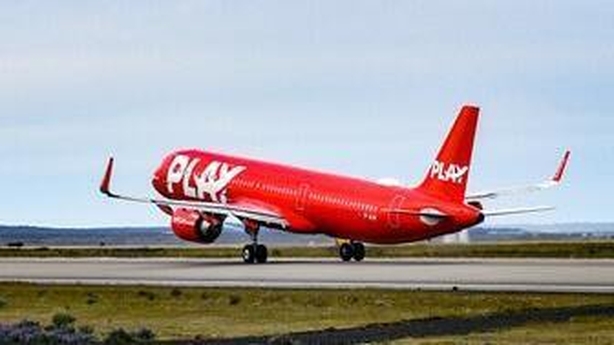 Vincent Harrison, Managing Director of Dublin Airport welcomed today's new.
"The increased access to and from Reykjavik shows how attractive the tourism opportunities are at both ends of this attractive new route," he said.
PLAY started operating in June 2021 and has three new Airbus A320 neo aircraft.
The airline is based in Reykjavik's Keflavik International Airport.