Ryanair passenger numbers dropped in November when compared to the previous month, as travel restrictions tightened around the world due to the discovery of the Omicron variant of the coronavirus.
The airline flew a total of 10.2 million passengers last month, down from 11.3 million passengers in October.
However, numbers are well up on November last year, when the airline carried just two million customers due to the severe restrictions that were in place.
Ryanair operated over 62,300 flights last month.
It said its load factor - how many seats it fills on each flight, was 86%, up from 84% in October and 62% last November.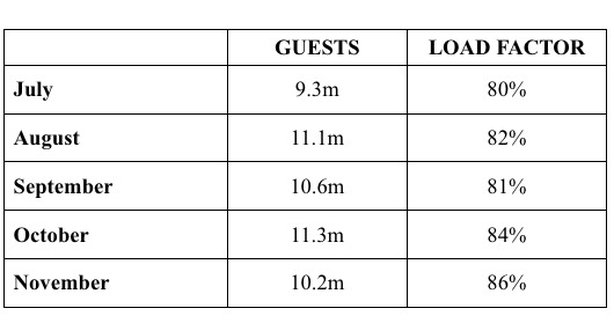 Meanwhile, Aer Lingus has announced that it has extended its 'Book with Confidence' policy for bookings until January 31 next year.
The policy allows customers with upcoming bookings on any fare type to change their travel dates free of charge up to two hours before they travel and as many times as they wish.