The founder and chief executive of Zeus Packaging, Brian O'Sullivan, has been named the International and overall 2021 EY Entrepreneur of the Year.
Zeus is one of the largest privately owned packaging companies in Europe.
Founded in 1998, the group has expanded through acquisitions into numerous international markets.
The company now employs more than 670 people with a turnover of over €300m.
The 2021 Industry Entrepreneur of the Year went to David Henderson, Managing Director of Tobermore.
Founded in 1942, Tobermore manufactures high quality paving products.
David Henderson joined the company in 1976 and became Managing Director in 1987.
He has since overseen the company's expansion across the island and into the UK market.
It now employs more than 400 people and produces 8.5 million concrete products annually.
Aimee Connolly, founder and CEO of Sculpted By Aimee, was named Emerging Entrepreneur of the Year.
Founded just five years ago, Sculpted by Aimee is a cosmetics business which exports its products to over a dozen markets outside of Ireland.
The company is on track for revenue of €8m in 2021.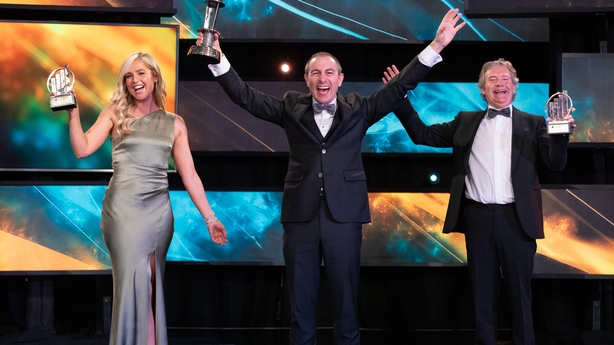 The finalists in this year's EY Entrepreneur of the Year Awards collectively employ more than 3,900 people and have revenues in excess of €1 billion.
"This year's finalists demonstrate that the island of Ireland is populated by some of the smartest and most innovative entrepreneurs there are," Anne Heraty, Chairperson of the judging panel, said.
"Each of our winners has displayed a potent combination of vision, innovation and determination that has been crucial to their success," she added.
"All three share the common trait of developing exceptional teams within their businesses and an ability to continuously innovate within traditional sectors," Roger Wallace, Partner Lead, EY Entrepreneur of the Year said of this year's winners.
The annual awards ceremony was held as a primarily virtual event last night and was attended by a virtual audience of more than 2,000 people.