The Supermacs group is eyeing expansion with its chief executive Pat McDonagh confirming that it aims to have "three or four substantial openings" in 2022.
Construction work is continuing on a new motorway plaza near Tuam in Co Galway.
"We are continuing to invest in the business as we go along and any margins are reinvested back into the business," Pat McDonagh said.
Mr McDonagh made his remarks when commenting on new accounts for Supermacs (Holdings) Ltd which show that pre-tax profits last year declined by 6.7% from €24.58m to €22.93m.
The decline in profits followed revenues decreasing by 25% from €189.4m to €141.5m.
Mr McDonagh remarked that the Supermacs group "will come through the Covid-19 pandemic well".
He said that the business "is having a decent year in 2021".

"The first six months of this year have been challenging but the second part of the year has been quite good overall," he added.
Mr McDonagh said that the 25% drop in revenues for last year "was not a bad result for the conditions that prevailed in 2020 with the pandemic".
He noted that drive-thru and home delivery did "exceptionally well" during parts of 2020.
The Supermacs group is made up of 110 Supermacs outlets as well as six hotels.
Mr McDonagh stated that after re-opening after the first lockdown, the Supermac fast food business "wasn't impacted with the exception of city centre sites that got hammered".
"I am happy enough with the year in 2020 and now we are back to where we were pre-pandemic," the fast food chain CEO said.
The pre-tax profits for 2020 are skewed as they include Employment Wage Subsidy Scheme (EWSS) and Covid Restriction Support Scheme (CRSS) payments in "other operating income" which rose from €2.4m to €8.2m last year.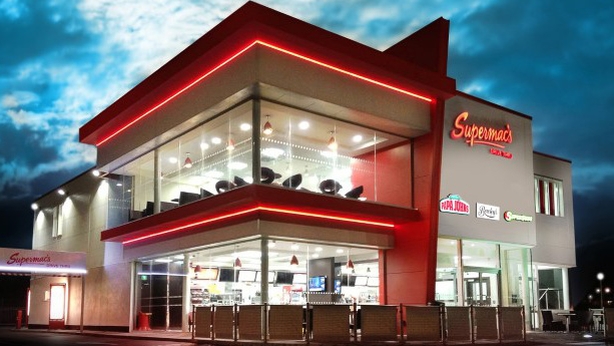 The profit also takes account of non-cash depreciation costs of €5.75m.
The Supermacs group employs 1,800 people.
"When things come back to normal we are in a good position to move forward. It is still quite a profitable business," Pat McDonagh said.
At the end of last year, the group had accumulated profits of €163m while its cash funds increased from €24.5m to €34.4m.
"There will be opportunity and a lot of change of ownership will take place in the industry over the next number of years," the CEO said.
Mr McDonagh said that the price of all foodstuffs has increased while cooking oil alone has increased by 50%.
He said that he expects inflation to increase by 10% in the catering industry.
"At the moment we have no plan to increase prices but I would say that come March or April, that will have to be reviewed," he stated.
Today's figures show that numbers employed last year declined by 521 from 1,964 to 1,443 as staff costs reduced from €43.3m to €24.1m.
Pay to directors reduced to €140,759 last year while the company repaid €755,318 to Pat McDonagh last year. The company owed the CEO €6.2m at the end of the year.
The group also paid Mr McDonagh €789,104 in property lease charges during the year.