Squirrel's Scramble, the popular Co Wicklow outdoor tree adventure park which closed in September after the cost of its insurance more than trebled, says it has found suitable cover and is to reopen next year.
The business shut after its renewal jumped from €26,000 this year to an unaffordable quote of €88,000 for the coming year.
Both of the company's last two insurers left the Irish insurance market and the new quote was described at the time as being "completely unrealistic".
Its decision to shut attracted much public attention after it was reported by RTÉ News as an example of an otherwise viable business that was forced to shut because of the difficulties in the insurance market.
The management of Squirrel's Scramble subsequently held a series of meetings with public representatives and its case was highlighted in the Dail.
In the interim, the company's broker has continued to search for a more affordable policy and according to a statement on its website, it has now secured suitable cover and plans to reopen from March 19.
"With that said, the lower premium secured is still excruciatingly high," Squirrel's Scramble said.
"Our business can only take a hit like that once in it's lifetime. We still need to keep the pressure on the government to change the landscape of insurance in Ireland."
The park, which has high ropes and ziplines, has been operational since 2014.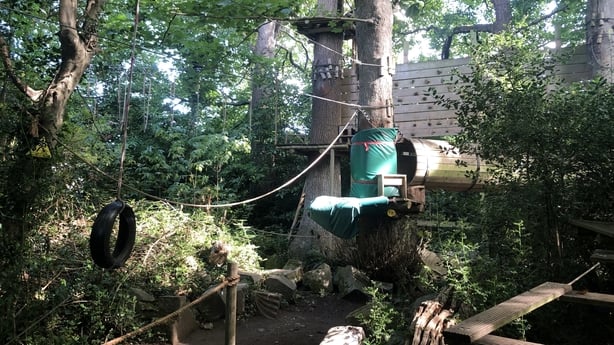 "We look forward to hearing from Minister Helen McEntee on the drafting of changes to the Occupiers Liability act which is urgently needed," the company said.
"We look forward to more updates from Minister Sean Fleming's office on how they will secure more competition and transparency into the Irish insurance market. We need reform that will result in affordable cover as the current situation is unsustainable for all SMEs."
"And finally, many thanks to you, our wonderful customers who backed us up online and in person, your support is amazing, we can't wait to see you back at the Scramble next year."