The chief executive of An Post has said that EU customs rules are "anti-postal" and have caused delays in moving parcels from the UK into Ireland at an indirect cost to the company of up to €8m this year.
David McRedmond said that since the UK left the EU, domestic post is encountering real problems.
He said that people do not know the rules and fail to fill in the right paperwork before sending items to Ireland.
Mr McRedmond said that the UK post office has not put in place rules and systems to deal with the EU rules, which will not become mandatory across the EU until 2022.
This means that customers in the UK are not being asked to pay charges and fill in paperwork in their local post office, which means the items posted cannot be released here.
"In the meantime we have to work twice as hard to make sure we can get parcels to people," the An Post CEO said.
Mr McRedmond said the problem is the EU rules are anti-postal and work for logistic and import/export companies but not for what the postal service is designed for - trade facilitation.
He said An Post is working with Royal Mail to get the coding on parcels right and with Irish customs, who are showing some flexibility.
But An Post still has to collect duties under law and cannot release the parcels until it has these collected, he added.
He said it is a matter of law and An Post has no discretion. "All we care about is getting parcels to people but we have to follow the rules," he added.
Mr McRedmond said there are also issues with post coming from Japan, Australia and the US.
Speaking on the Today with Claire Byrne show, the An Post chief also defended the €3.50 handling charge that applies if duty must be charged, saying the charge does not cover the costs of the additional work required by An Post.
Stamp prices may rise again next year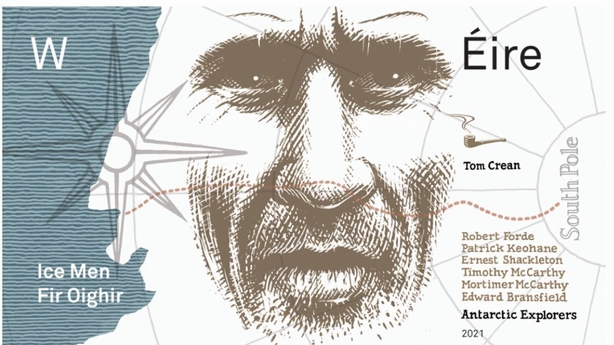 David McRedmond also said today there is a possibility that the price of stamps will rise again next year.
He said that transport inflation is running at 13% and An Post must continue to invest to ensure it has a good infrastructure.
He said last year's stamp increase was the first in four years, whereas the price paid to Aer Lingus to carry parcels has gone up 300% as so few planes are flying due to the Covid-19 pandemic.
"We are not here to make a profit, but to provide a service," he stated, adding that An Post works to keep prices down, while providing a high quality service.
According to Mr McRedmond, An Post are in advanced talks with a number of mortgage providers to try and find a unique product it can launch in the future.
"We'd love to have it now and as quickly as possible, but there is no point in coming up with something that consumers can do elsewhere in the market," he stated.
Mr McRedmond said that post offices have had a really difficult time during Covid, but that 99% of them stayed open every day.
He said the fall off in foreign currency and social welfare payments, in particular that PUP payments were not made through the post office, impacted on the business.
An Post is providing postmasters with an additional Covid subsidy to the end of 2022 in the hope that will give time for business to recover, he added.