A new survey has revealed that nearly a third of Irish SMEs charged their customers higher prices in the third quarter of this year.
The latest Linked Finance SME Confidence Index shows that 30% of companies charged higher prices in the quarter compared to the previous year.
This was more than treble the level of companies increasing prices a year ago, while it also marked a record level in a data series going back to 2011.
Linked Finance said that inflationary pressures were particularly notable in larger SMEs (those with more than ten employees) where 41% charged higher prices, and also businesses in the retail and wholesale sector where 58% increased prices.
The findings are consistent with the most recent CSO consumer price index for October which showed an inflation rate of 5.1%, the highest level since 2007 due particularly to higher energy costs.
Linked Finance's chief executive CEO Niall O'Grady said SMEs face challenges from their own rising input costs.
But he warned they must be careful not to feed an inflationary spiral that could damage their own competitiveness and the emerging economic recovery post lockdown.
"This quarter's index shows that economic trends for the SME sector are positive, with strong current trading sentiment and future expectations improving," Niall O'Grady said.
"The biggest cause for concern is the accelerating pace of inflation, which is shown both in our survey and the CSO data," he said.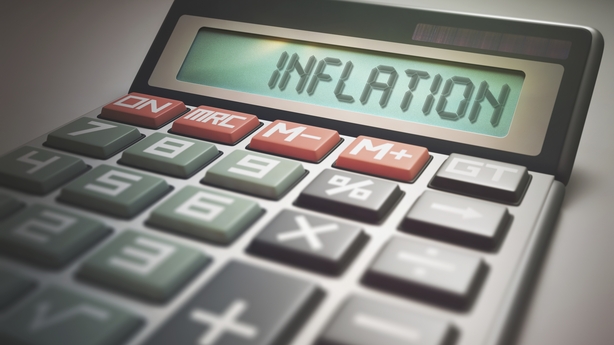 "I'm old enough to remember the horrors of double-digit inflation in the 1980s and notwithstanding the need businesses have to protect margins as input costs rise, it's also vital they don't douse the rising consumer sentiment that is evident by feeding a dangerous inflationary spiral," he added.
Today's Linked Finance survey also found that 31% of Irish SMEs are uncertain of the necessary requirements to take action on climate change or their potential impact on their business.
The Climate Action Plan lists emissions reduction targets for multiple sectors to reduce overall greenhouse gas emissions by 51% by the year 2030.
28% of businesses surveyed for Linked Finance said the difficulty of understanding the regulations was one of the main challenges to accelerating their shift to being a more sustainable business.
25% also said they fear regulations will cause a significant increase in production costs that will have to be passed on to the customer through higher prices.
Attitudes towards the Government's plans are mixed, with 42% of businesses concerned that they will pose challenges for their business, however an identical proportion are not concerned.
Meanwhile, the trend of an overall improvement in business sentiment in the SME sector has continued, with the Business Optimism Index score at a level of 68.5 in the third quarter (out of 100).
This was well ahead of the level of 52.8 a year ago, and close to the all-time high it reached of 69.1 in the third quarter of 2018.