Glanbia has agreed to sell its 40% share in the country's largest dairy processor to concentrate on making nutritional ingredients for food producers and protein supplements for body builders.
Glanbia is to sell its 40% interest in Glanbia Ireland to Glanbia Co-op, which is owned by farmers who supply milk to the company, for €307m.
Glanbia Co-op already holds the remaining 60% off the country's biggest dairy processor.
Glanbia plc, which is stock market listed and based in Kilkenny, said it will focus on growing its global nutrition and performance divisions, as well as strategic joint ventures.
The transaction is expected to be completed in cash and will not be subject to any post-completion adjustments.
The company said that up to 50% of the proceeds will be returned to shareholders via a share buyback, while the remainder will be invested in growth opportunities.
Glanbia co-op, owned by farmers who supply milk to the company, holds 60% of the dairy processor, best-known to shoppers for products including Avonmore milk, Kilmeaden and GAIN Animal Nutrition.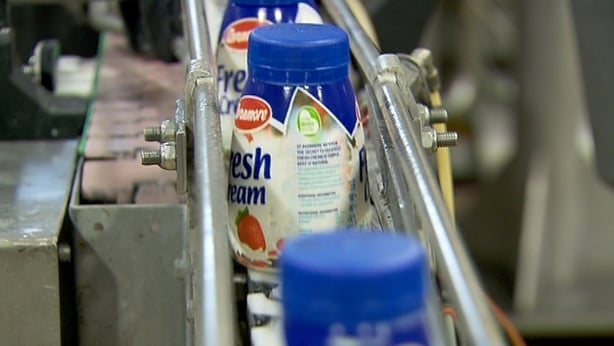 Glanbia plc, the Co Kilkenny-based, Dublin-listed food group, owns 40%.
Glanbia Ireland is the largest milk processor and grain buyer in Ireland, producing a range of value-added dairy ingredients and consumer products as well as selling farm inputs.
It operates 11 processing plants, 52 agri retail branches and has over 2,000 employees.
In the 2020 financial year, Glanbia Ireland generated €1.906 billion in revenue and a profit after tax of €60m.
It has a market presence in the UK, France, Germany, UAE, the US, North Africa, Japan and China and it currently exports to over 80 countries.
"Today's announcement represents the next stage of our transformation journey following many years of successful collaboration with Glanbia Co-op as joint venture partners in Glanbia Ireland," Siobhan Talbot, Group Managing Director of Glanbia plc, said.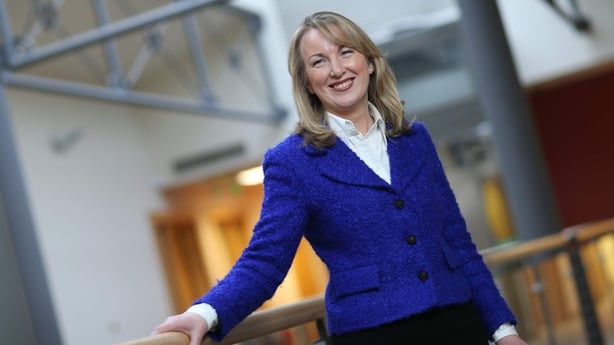 "If approved, the proposed transaction will continue the alignment of our portfolio to our strategy, which is focused on driving growth through our market leading positions as a brand owner and ingredient solutions provider, playing into strong underlying consumer health and wellness trends," Ms Talbot added.
She said today's proposed deal is consistent with the company's strategy to focus on its two growth platforms, Glanbia Performance Nutrition and Glanbia Nutritionals, as well as strategic joint ventures.
It will increasingly focus on its global nutrition strategy as a brand owner and provider of value added nutrition solutions, serving high growth markets.
Glanbia Co-op said it has also proposed to transfer 12 million Glanbia plc shares to all existing members of the society.
Based on Glanbia's closing share price of €13.98 yesterday, this would be worth about €168m, or €11,028 for a member with an average shareholding.
The Co-op said this follows the spin-out of a total of 36.5 million Glanbia plc shares worth over €510m by Glanbia Co-op in 2013, 2015 and 2017.
Glanbia Co-op is the largest individual shareholder in Glanbia plc, holding 93.3 million shares or 32.4% of the issued share capital of the company.
Glanbia Group Managing Director Siobhán Talbot will today step down from the Board of Glanbia Co-op and the Board has appointed Jim Bergin to the role of Glanbia Co-op CEO.
On completion of the proposed deal, Glanbia plc will retain its current identity while Glanbia Co-op and Glanbia Ireland will move to a new identity to be approved by shareholders.
The current existing commercial arrangements between Glanbia Ireland and Glanbia plc will remain in place until the name change is implemented.
Chairman of Glanbia Co-op John Murphy said today's proposals are driven by its ambition to pay the best possible price for milk and grain to its farmer members.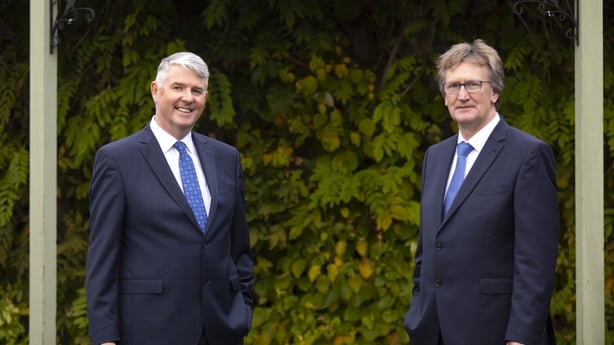 "The proposal to take 100% ownership of the business closest to our farmers' interests follows an independent strategic review undertaken by KPMG at the request of the Co-op Board. The Board believes that now is the right time to take this step to create a well-invested, independent and future-focused Co-op," Mr Murphy said.
He said the proposal is the latest step on the Co-op's journey which began in 2012 with the creation of the strategic joint venture between Glanbia Co-op and Glanbia plc.
"If our members approve this proposal, we will have a very strong Co-op, with full ownership of Glanbia Ireland. We will remain the largest investor in Glanbia plc, which is focused on growing as a global nutrition company, benefiting all shareholders," he added.
Glanbia plc's third quarter revenues up 15.7%
Glanbia also today said its third quarter revenues rose by 15.7% on a constant currency basis from the same time last year on the back of good demand across both the Glanbia Performance Nutrition and Glanbia Nutritionals divisions.
Revenues at Glanbia Performance Nutrition were up 23.2% on a constant currency basis with like for like branded revenue growth of 25.2% driven by strong performance nutrition consumption trends across the Americas and International units.
GN Nutritional Solutions saw volume growth of 15.7% on a constant currency basis driven by strong ongoing customer demand for micro-nutrients and healthy snacking solutions.
Glanbia said it continues to navigate the various impacts of the Covid-19 pandemic well delivering strong volume growth in the third quarter with its plants operating to plan and price increases implemented in response to cost inflation.
The company also said that as expected, cost inflation has become a headwind for it during the year and resulted in "pricing action" in both GPN and NS in the third quarter.
It said that during the course of 2022, it said it expects to mitigate inflation by further pricing actions, volume growth and the realisation of benefits from the GPN transformation programme.
"We are focused on progressing our Environmental, Social, and Corporate Governance (ESG) agenda, working towards emissions reductions and implementing our diversity and inclusion strategy," Glanbia boss Siobhan Talbot said.
"The strong third quarter gives us confidence for the remainder of the year and we expect FY 21 adjusted EPS growth to be at the upper end of the previously guided range of 17% to 22%, on a constant currency basis," Ms Talbot said.
"As we exit 2021 we will maintain our focus on driving top line growth and are planning further pricing actions for early in 2022 in response to the continued inflationary environment," she added.