Associated British Foods has forecast a significant increase in sales and profit at its Primark fashion chain in its new financial year after the 2020-21 performance was dented by store closures due to the pandemic.
The news sent its shares sharply higher in London trade.
The group said it expected Primark's 2021-22 sales to increase by at least the estimated £2 billion lost to closures, with its adjusted operating margin recovering to over 10%.
Revenue and profit fell 5% and 11% in 2020-21.
Shares in AB Foods, which also owns major sugar, grocery, ingredients and agriculture operations, were up 6% this morning, paring 2021 losses to 12.8%.
Sentiment was also boosted by Primark predicting its store estate will grow from 398 currently to 530 in 2026, by the group forecasting "significant progress" in 2021-22 earnings and the payment of a special dividend as part of a new capital allocation policy.
The group said Primark - which trades as Penneys here - was not immune to the challenges of supply chain, raw material cost and labour rate inflation.
"However, we currently expect the impact of these to be broadly mitigated by the transaction currency gain arising from the weaker USdollar, improved store labour efficiency and lower operating costs," it said.
As a result Primark would not be raising prices for the autumn/winter season, John Bason, the group's finance chief, told Reuters.
The group said it was seeing significant cost increases in energy, logistics and commodities in addition to the impact of port congestion and road freight limitations.
It said it was working to offset the impact of these through cost savings.
Where necessary, its food businesses would also implement price increases, it said. Analysts said these would be "high single digit" rises.
AB Foods' grocery brands include Silver Spoon sugar, Twinings tea, Jordans cereals, Kingsmill bread and Ovaltine drinks.
In the 53 weeks to September 18 the group made adjusted earnings per share of 80.1 pence and adjusted operating profit of £1.01 billion, both down 1%. Revenue was flat at £13.9 billion.
AB Foods is paying a final dividend of 20.5 pence a share and a special dividend of 13.8 pence.
Meanwhile, the company's finance chief said today that Primark has good stock availability for the Christmas trading period and will not be raising prices despite supply chain disruption and inflationary pressures.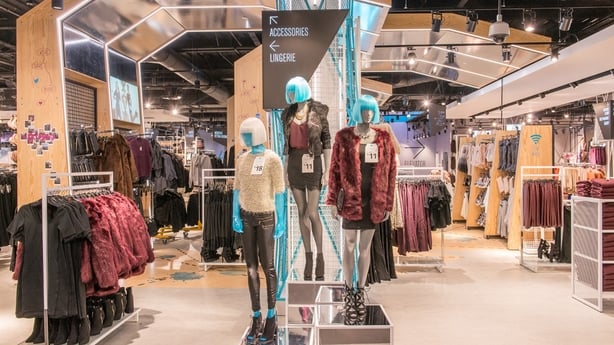 "We're basically saying that we've got good stock cover for Christmas, our stores will be full," John Bason told Reuters after the group reported full year results.
He said there would be limited stock cover on a small number of Primark lines which customers "may struggle to even see".
Bason also pledged that Primark's prices for autumn/winter stock would be flat versus the 2020-21 year.
"We're not putting Primark prices up," he said.
It was able to take this stance because Primark was benefiting from transaction currency gains arising from the weaker US dollar, improved store labour efficiency and lower operating costs.
Primark continues US expansion with three new stores in New York region
Meanwhile, Primark continues its US expansion with the announcement of three new store locations in the New York region.
The new stores will be in City Point in Brooklyn, Roosevelt Field in Garden City in Long Island and Crossgates Mall in Albany.
Primark now has five new leases signed in the New York region, with its Jamaica Avenue store in Queens set to open next year, and another in Green Acres, Nassau County.
These are in addition to a new store lease in Tysons Corner, Washington, signed earlier in the year.
The new leases continue Primark's US expansion path since opening its first store in Boston six years ago.
In the past financial year, almost a third of Primark's new store openings were in the US, including the most recent launch in September at Fashion District, Philadelphia - its 13th store in the US.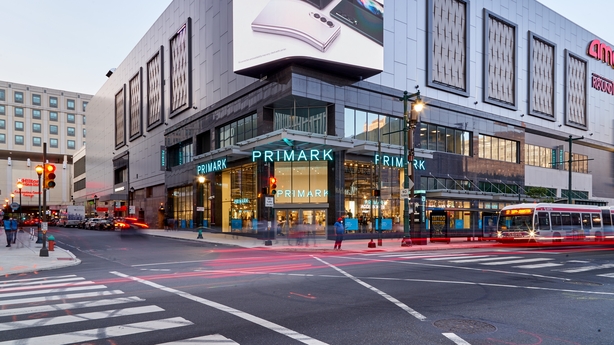 Over the next five years, Primark expects its US store portfolio to grow to about 60 stores.
Building on the opening of 15 stores in the past financial year, Primark also has 11 new store openings confirmed this year for Ireland, Italy, Spain and the Czech Republic.
As well as the US, Primark intends to focus its expansion in its European markets of France, Italy and Iberia as well continuing to grow in Central and Eastern Europe.
With shops now in the Czech Republic, Slovenia and Poland, it has signed leases for its first store in Bratislava in Slovakia and four further stores in Poland.
Over the next five years, Primark expects its store estate to grow to 530 stores.
Paul Marchant, CEO Primark, said that six years after it opened our first store in Boston, it is clear that US customers - from Florida right up to Chicago - are loving the Primark offer.
"With our current portfolio of 13 stores trading really well, it feels like we've established a strong foundation from which to accelerate our expansion in the US market," the CEO said.
"The three new store locations in the New York region announced today are important new additions to our offer and the team is working hard to convert the sizeable growth potential we see in the market into more new Primark stores," he added.