Wind Energy Ireland has welcomed the publication of the Climate Action Plan, in particular the increased ambition for an 80% renewable electricity target.
The plan, which runs to more than 200 pages, lists a range of emissions reductions for multiple sectors, rather than specifying a precise figure.
"Wind energy is ready to lead the way to an 80% renewable electricity system by the end of the decade and on to a zero-carbon electricity system by 2035," said Noel Cunniffe, CEO of Wind Energy Ireland.
"We have large, and growing, pipelines of onshore and offshore wind energy projects.
"With the right planning system and a strong electricity grid we will deliver the electricity targets in the Climate Action Plan," he said.
Mr Cunniffe said Wind Energy Ireland, which is the representative body for the Irish wind industry, is ready to play its part in delivering the plan, alongside their colleagues in the renewable energy industry.
Chambers Ireland concerned about State's capacity to deliver
Chambers Ireland, has welcomed the publication of the plan, but said it has concerns about the Government's credibility when it comes to putting the plan into action.
"We need to see action on climate change," said Ian Talbot, Chief Executive of Chambers Ireland.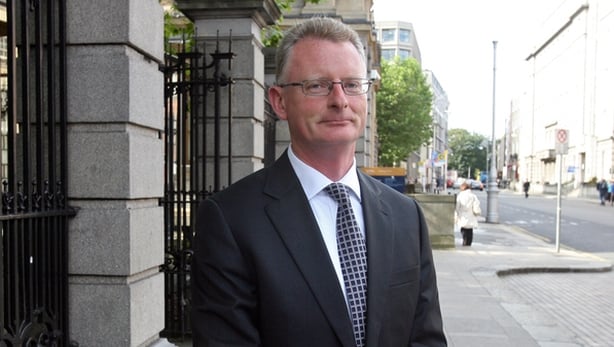 Mr Talbot said this morning's announcement by Equinor that they are stopping their offshore wind activities in Ireland, is disappointing but not surprising.
"There are questions about the capacity of our administrative institutions when it comes to creating a regulatory regime which can support offshore renewable energy projects, and the revised National Development Plan," he said.
"It is fifteen years since the Arklow bank project ran aground, and the Oireachtas has spent almost nine years trying and failing to create legislation to permit offshore wind projects.
"We have known what we need to do for a long time, but we actually need to do it," Mr Talbot said.
He said our planning system needs reform.
"It must be resourced sufficiently so that it can deliver quality decisions fairly," he said.
Mr Talbot also said progress must be made on offshore renewable energy legislation.
"We have some of the best wind energy resources available on the globe, but our legal regime is holding us back," he said.
'Achieving these targets will be challenging,' Bank of Ireland says
Following the publication of the plan, Bank of Ireland said it is committed to doing all it can to support the national effort to combat climate change.
The bank said it is currently setting science-based targets to align its lending portfolios with the Paris agreement.
"For the planet there's no Plan B," said Mark Spain, Bank of Ireland Chief Strategy Officer.
"Our commitment - as a company and for our customers - is to play the most constructive role we can to tackle this threat," he said in a statement.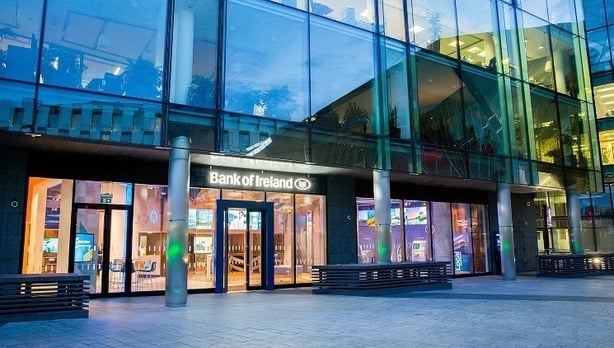 Earlier this year, the bank announced a €3 billion increase in its Sustainable Finance Fund to bring it to €5 billion by 2024.
The fund covers Bank of Ireland's suite of green loans designed to incentivise home owners and businesses to be more energy efficient.
United approach needed to succeed, Free Now says
Multi-mobility company Free Now has described the 2030 target set by Government to reduce national transport carbon emissions by 42-50% as "ambitious".
Fiona Brady, Head of Operations & Public Affairs for Free Now Ireland said a united effort by transport providers across Ireland will be needed in order to achieve this goal.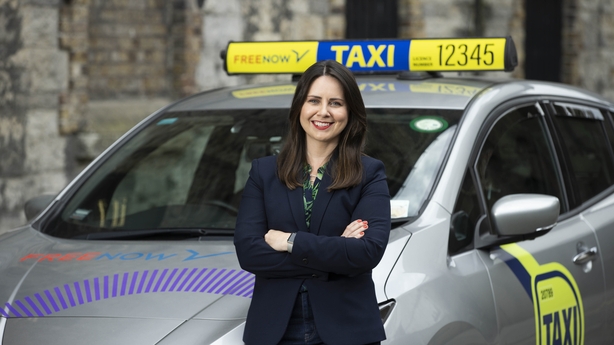 "Free Now is committed to enabling more people and businesses across Ireland to make greener transport decisions ahead of 2030 and beyond, as part of the national effort to build a more sustainable transport network," she said.
Free Now has set targets of reaching a 50% electric fleet by 2025, and a fully electric fleet by 2030.
The company said they are adding an average of 10-20 battery electric vehicles to the Free Now fleet every week.
Ms Brady said the support of Government is also imperative to enable more taxi drivers to go electric.
"In this vein, we welcome some of the transport focused actions outlined in today's plan, including, the development of a national EV charging infrastructure strategy across urban and non-urban areas," she said.
Climate plan 'completely aspirational,' says Ibec's Forest Industries Ireland
Ibec's Forest Industries Ireland, which represents over 12,000 rural jobs in the industry welcomed the recognition of forestry and timber in the plan.
However, Mark McAuley Director of Forest Industries Ireland said the plan is "completely aspirational".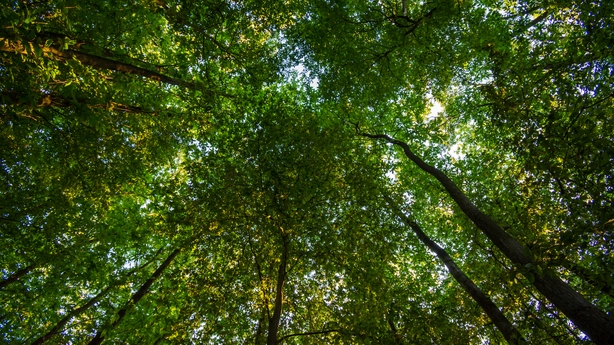 "Right now we are planting only 10% of what is needed to achieve the carbon targets.
"This year we will only plant 2,000 hectares, when it needs to be 15,000-20,000 hectares per annum to get to net zero by 2050," he said.
Mr McAuley said we need to translate aspiration into reality.
"The current afforestation programme is not fit for purpose and needs complete overhaul.
"Farmers need to see real value for planting forests and woodlands," he said.
'Action' must be central to Government's Climate Plan, says ISEA
The Irish Solar Energy Association (ISEA) have said implementation and action must be the main characteristics of the Government's approach to climate change.
It said the plan contains much needed emission ambition, but that success of the plan will be dictated by the pace of its delivery.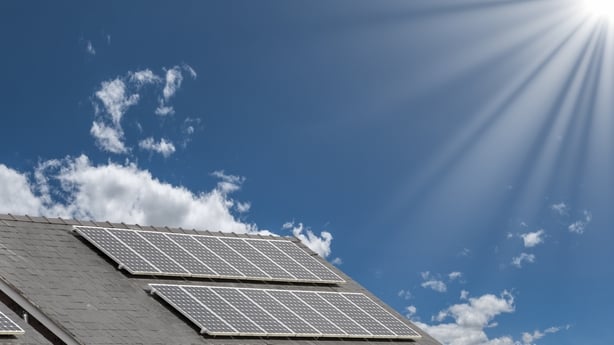 "Decarbonising Ireland's electricity system has long been identified as one of the most important climate action requirements," said Conall Bolger, ISEA CEO.
"Today's plan contains 29 actions for the electricity system which, if implemented in a timely fashion, would transform Irish electricity for the better," he said.
Mr Bolger said the plan aims to reduce electricity emissions by up to 81%, which will be facilitated by a complete pivot towards renewable electricity.
"Achieving this target will require a strong contribution from solar.
"While this plan sets a target of 1.5-2.5GW for solar energy this underestimates the potential of the sector.
"ISEA estimate Ireland could deliver 6GW of solar this decade if the right conditions are provided," he said.
Small Firms can now focus on meeting climate action targets - SFA
The Small Firms Association has said small businesses will be "crucial" to Ireland achieving its international obligations in carbon reduction.
"We welcome the clarity from Government today on targets that small businesses will need to achieve, in order to reduce their carbon emissions," said Sven Spollen Behrens, Director of the SFA.
"In meetings with Government ministers we have long called for an online climate toolkit for business, that will help many small businesses transition to a low carbon way of doing business, easy to access resources will be crucial to this transition".
"While information and resources are a great tool in themselves, they will not work for small businesses on their own," he said.
He said there will need to be significant funding made available to small businesses to achieve this transition.
"This will need to include grants and also low interest loans," he said.
Mr Spollen Behrens said small businesses are prepared to play their vpart in this low carbon transition.
"The goals are now clear. We need Government now to support the small business sector to realise these goals," he said.
Publication of plan a 'welcome development,' Fuels for Ireland says
Fuels for Ireland (FFI), which represents companies in the liquid fuel sector, described the publication of the updated plan as a welcome development.
It said the plan to raise the blend proportion of biofuels in diesel and E10 in petrol was encouraging.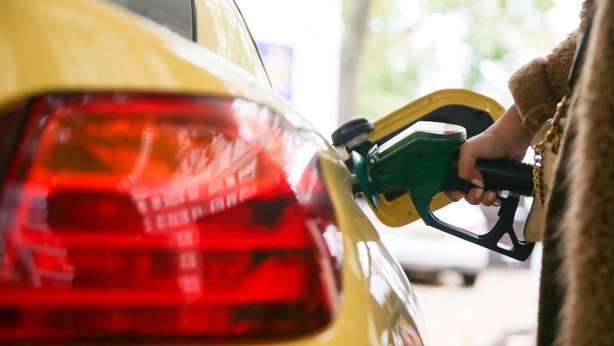 "The increased use of biofuels in the road transport sector over the last decade has been one of the best examples of a successful emissions reduction strategy," FFI's CEO Kevin McPartlan said.
"Thanks to the Biofuels Obligation Scheme, we are reducing emissions by 300,000 tonnes each year.
"We need to see progress on these plans right away, so that we are following the lead of many European countries in mandating the use of E10 in petrol," he said.
Mr McPartlan said they want to see the publication of the "long-awaited" policy statement on biofuels.
"Rather than actively considering the role which could be played by biofuels, advanced and synthetic fuels, their inaction means Ireland will continue to lag behind other countries needlessly," he said.