Drinks group C&C marked a return to profit while its half year net revenues soared 65% as the hospitality sectors in Ireland and the UK started to open over the summer.
C&C today reported an operating profit of €16m for the six months to the end of August compared to an operating loss of €13.2m the same time last year as Covid-19 restrictions on the hospitality sector eased.
It said it returned to profitability from June onwards.
The Bulmers and Magners cider maker also said its net revenue soared by 65% to €657.3m from €398.4m the same time last year.
C&C said that net revenue at its Ireland operations rose by almost 26% to €115.1m from €91.4m, while operating profits soared by over 900% to €8.3m from €0.8m.
It said its Clonmel manufacturing site saw high levels of stock availability as the on-trade reopened to meet customer and consumer demand while continuing to meet heightened demand for
Bulmers and Magners in the off-trade.
The Irish manufacturing site and network has been more insulated from the widely publicised supply chain constraints being experienced in the UK, C&C added.
Net revenue in C&C's Great Britain division rose by 35.3% to €146.3m from €108.1m in the six months to August, while operating profits jumped by over 66% to €10.8m from €6.5m.
C&C said that despite the well-publicised supply chain issues in the UK, driven by driver shortages, combined with the on-going impact of Covid-19, its Wellpark manufacturing site remained fully operational during the six months to August.
The company has also started working on creating a One C&C GB business, aligning its three trading businesses, Tennent's, Matthew Clark and Bibendum under one leadership team.
"This initiative will simplify our business while improving our overall customer experience," it said.
David Forde, C&C's group chief executive, said that following the easing of on-trade restrictions, the company was delighted to be back serving customers and consumers in both indoor and outdoor hospitality across its core markets of UK and Ireland.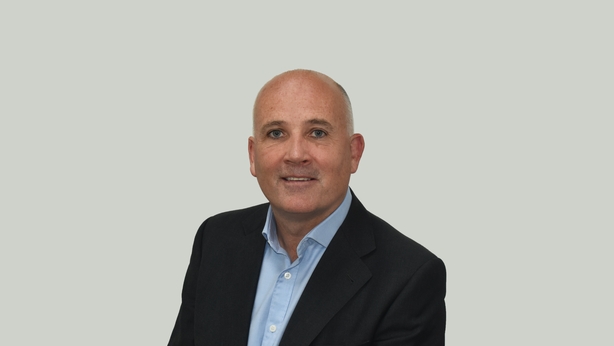 "We are encouraged by how quickly the on-trade recovered and we are pleased to report that trading in the first half has been ahead of plan and our inherent cash generating strengths are reflected in the return of the business to cash generation from June 2021," Mr Forde added.
The C&C CEO said the company has been able to react to demand and allocate resource accordingly, to maintain its output, notably being self-sufficient in CO2, navigating the supply issues faced by the industry.
"Further, we have been partly insulated from the on-going UK capacity constraints due to driver shortages through our network being owned and operated in-house, in addition to the advantages afforded by our leading scale and reach," he said.
"This has allowed us to broadly meet demand over the peak summer trading period, ensuring we put our brands and our partner's brands in the hands of the consumers who enjoy them," he added.
He also said that C&C has continued to progress its strategy, notably building its brand strength through investment in a multi-channel advertising campaign for its Magners, Bulmers and Tennent's brands.
"We entered the second half in a good position and we are focused on continuing to build a better business by developing brand and system strength, while navigating the near-term capacity constraints the industry faces," Mr Forde added.