New figures show that the volume of new mortgages drawn down in the third quarter of this year jumped by 40.9% compared to the same time last year.
Banking & Payments Federation Ireland (BPFI) said a total of 11,479 new mortgages, worth €2.784 billion, were drawn down by borrowers during the third quarter of 2021- a 42.3% increase in value terms on the third quarter of 2020.
BPFI said that first-time buyers (FTBs) remained the single largest segment by volume (52.7%) and by value (52.8%) in the three month period from July to September.
New properties, including self-builds, accounted for 26.6% of mortgages in the third quarter of 2021, down from 37.6% the same time last year.
BPFI also today published figures for September which show that a total of 4,769 mortgages were approved in September - a 4.3% monthly increase and a 3.2% year-on-year increase.
Mortgages approved in September 2021 were valued at €1.205 billion. First time buyers accounted for €668m (55.4%) of these mortgages, while €336m were drawn down by mover purchasers (27.9%).
Today's figures reveal that switching activity grew strongly in September, with volumes up by 36.6% year on year and almost 7,000 switcher mortgages approved in the 12 months ending September - the highest annualised level on record.
The average mortgage for a house purchase was €254,000 in the third quarter of 2021, up 1.8% on the year.
Brian Hayes, the chief executive of BPFI, said the latest mortgage drawdowns and approvals data show continued growth in both mortgage approvals and drawdowns.
"Almost 54,400 mortgages were approved in the 12 months ending September 2021, valued at almost €13.5 billion, suggesting a strong pipeline for future demand as we move into the last quarter of the year," Mr Hayes said.
But he also said the impact of Covid restrictions can still be seen in the types of properties on which mortgages are being drawn down.
New properties (including self-builds) accounting for only 26.6% of property purchase/build mortgages in the third quarter of 2021, down from 37.6% a year earlier.
"Looking more in-depth we can see the number of mortgage drawdowns on new properties grew 14.4% year on year in Q3 2021. Mortgage drawdowns on second-hand properties however grew much faster at 57.6% by volume and 71.5% by value," Mr Hayes said.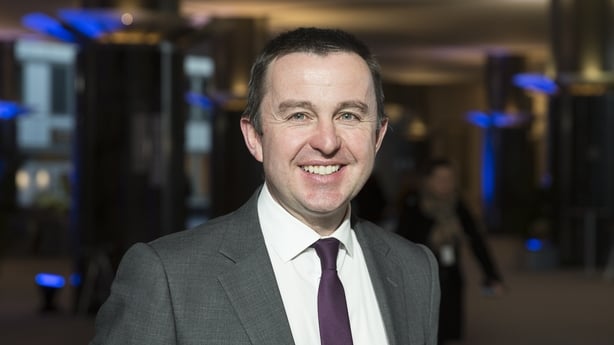 The value of FTB and mover purchase mortgages on secondhand properties both reached their highest Q3 levels since 2006, he added.
"This underlines the severe limitations we have seen on the construction industry during the pandemic which is having a clear impact on supply. With all residential construction now underway again the challenge remains how to satisfy the strong demand for housing, clearly evident in today's figures, with the continued pressure which has been growing on supply," he added.
Commenting on today's figures, Davy Stockbrokers said that almost 25% of mortgage approvals are failing to translate into a drawdown as the lack of housing supply is holding back would-be homebuyers.
"However, the news that housing starts rose to 29,600 units in August is cause for optimism and has led us to revise up our forecast for mortgage lending in 2022 to €12.1 billion," the stockbrokers added.