Britain's economy is on course to grow much more quickly in 2021 than predicted earlier this year, finance minister Rishi Sunak said as he began a budget speech today, potentially paving the way for higher spending by the government.
Rishi Sunak announced forecasts drawn up by the Office for Budgetary Responsibility (OBR).
He said the economy was likely to grow by 6.5% in 2021, faster than a forecast of 4% made in March when Britain was still under a coronavirus lockdown.
Since then, the country has moved ahead with its Covid-19 vaccination programme and lifted restrictions on the economy.
"Today's budget does not draw a line under Covid. We have challenging months ahead," Rishi Sunak said in a speech to parliament.
"But today's budget does begin the work of preparing for a new economy post-Covid," he stated.
The forecast was close to the International Monetary Fund's estimate that British gross domestic product will grow by 6.8% in 2021, the fastest among Group of Seven nations after the country suffered the sharpest GDP fall in the G7 in 2020.
The OBR forecast that gross domestic product would grow by 6%, 2.1% and 1.3% in 2022, 2023 and 2024, Sunak said.
In March, the OBR had forecast growth of 7.3%, 1.7% and 1.6% over the next three years.
The UK economy was expected to regain its pre-pandemic size at the turn of the year, compared with the forecast made in March of the second quarter of next year.
Sunak also said the OBR had reduced its forecast for "scarring" of the economy to 2% from a previous estimate of 3%.
In today's budget speech, he acknowledged the risks posed by rising inflation, much of which he blamed on problems in the global economy.
But he announced further measures to ease a shortage of truck drivers which has led to supply chain problems.
"And in terms of our fiscal policy, we are going to meet our commitments on public services and capital investment but we are going to do so, keeping in mind the need to control inflation," Sunak said.
"I understand people are concerned about global inflation – but they have a government here at home ready and willing to act," he added.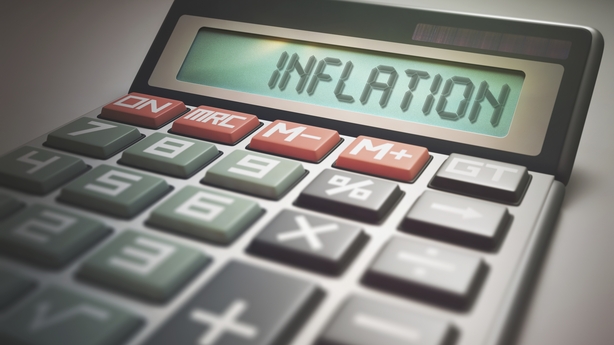 A big risk for Sunak is that the recent jump in inflation proves to be more stubborn than expected, which could push up the government's debt costs sharply.
Around a quarter of British gilts are indexed to inflation, a higher share than most other rich economies.
A one percentage-point rise in interest rates and inflation would cost taxpayers about £23 billion a year, according to government estimates.
That would be equivalent to double the money that Sunak plans to raise with his increase in social security contributions to fund the health service and social care.
Borrowing costs could start to go up as soon as next week when the Bank of England is due to announce its November policy decision against the backdrop of an inflation rate on course to hit 5%, more than double its target.
The UK finance minister also today set out the latest iteration of Britain's fiscal rules, with an aim to reduce public sector debt while ensuring the government borrows only for investment.
"Underlying public sector net debt excluding the impact of the Bank of England must, as a percentage of GDP, be falling," Rishi Sunak told parliament in his budget statement.
"Second, in normal times the state should only borrow to invest in our future growth and prosperity."
The rules apply over a three-year horizon, Sunak said, adding that the government has already met the rules under the judgement of the Office for Budget Responsibility.
The British finance minister has today scrapped a planned increase in duty on alcohol worth about £3 billion and simplified taxes to help pubs as they struggle to recover from the coronavirus pandemic.
In his budget statement to parliament, Rishi Sunak said alcohol taxes will be based on the strength of the drink, with high-strength wines and cider facing higher taxes, while lower-strength beers will cost less.
"Our reforms make the alcohol duty system simpler, fairer and healthier; they help with the cost of living while tackling problem drinking," Sunak said.
Pubs in Britain have faced some of the strictest restrictions of any industry during the pandemic, including months of mandatory closures, curfews, and a requirement that drinkers only be served if they have ordered a substantial meal.
Rishi Sunak also said he would change the benefits system to encourage more people into work, cutting the "taper rate" for claimants of Universal Credit, a benefit for unemployed and low-paid people.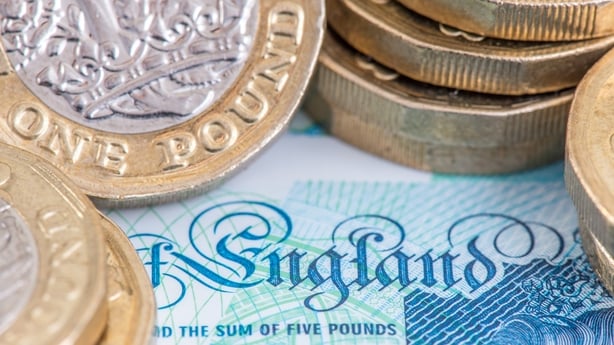 The taper rate is the amount of Universal Credit that people lose as they increase their earnings from work. Sunak said he would cut the rate to 55% from 63%.
"Nearly 2 million families will keep, on average, an extra £1,000 a year," Sunak told parliament while delivering his budget speech. "We'll introduce this within weeks, and no later than December 1st," he said.
The change to the rate comes after Sunak ended a £20 weekly increase to Universal Credit that was introduced at the height of the pandemic, a move that affected 4.4 million households from mid-October.
Britain to lower banks profit surcharge to 3% from April 2023
Meanwhile, Britain will lower its surcharge on banking profits from April 2023, the finance ministry said today as the UK government seeks to shore up London's competitiveness as a global financial centre after Brexit.
British Finance Minister Rishi Sunak said in his budget statement that the current 8% surcharge on profits over £25 million at banks will be cut to 3% from April 2023, softening the impact of a rise in UK corporation tax on that date from 19% to 25%.
"The overall rate of corporation tax on banks will in 2023 increase from 27% to 28%, and will remain higher than the rates paid by other companies," Sunak told parliament.
Britain is looking for ways to maintain London's role as a global financial centre after being largely cut off from the European Union since Brexit. Without a cut in the surcharge, UK lenders' overall tax bill would put them at a disadvantage to their international peers.
"Small challenger banks are improving banking competition which is good for the sector and good for consumers, so to help them I will also raise the annual allowance to £100m," Sunak said in reference to the current £25m threshold.
Mr Sunak also said he would cut business rates for one year for the sectors hardest hit by the pandemic such as retail and hospitality, and tweak the system to incentivise green investments.
Business rates are charged on commercial premises such as shops, offices, pubs and warehouses, based on the value of the property.
Business owners have complained for years that the system hands an unfair cost advantage to online retailers such as Amazon.
Sunak's Treasury department has been reviewing the business rate system, which was suspended during the pandemic for the worst-hit sectors, and he told parliament when presenting his budget that there would be a new 50% business rates discount for businesses such as pubs for one year.
Turning to measures aimed at incentivising green investments he added that he would introduce a new investment relief to encourage businesses to adopt green technologies like solar panels.