A full return to the office won't happen until next Spring, the Tánaiste has confirmed.
Speaking at the latest Government announcement on the easing of restrictions, Leo Varadkar said they will not be lifting all restrictions on attending the workplace from Friday 22 October as planned, due to rising Covid-19 case numbers.
Mr Varadkar said people who want to continue to work from home should be facilitated.
The Labour Employer Economic Forum was due to meet today to discuss NPHET's advice on the 'phased return' to the workplace, and Mr Varadkar said the 'Return to Work Safety Protocol' will be updated.
Fórsa has welcomed the Government's decision to maintain its existing policy of a 'staggered and phased' return to workplaces, rather than to lift all restrictions on workplace attendance.
"We have consistently urged a careful and cautious approach to the return to workplaces in order to protect workers and others in the workplace, and to contain the spread of the Covid-19 virus," said Bernard Harbor, the union's head of communications.
"Remote working is working for most staff and employers, so there was no objective reason to accelerate the return to workplaces at a time when all the main Covid indicators are pointing the wrong way," he added.
Mr Harbor also called on the Government and employer representatives to maintain consultation with unions about a safe return to workplaces based on the health and safety measures set out in a 'Return to Work Safely Protocol' published last summer.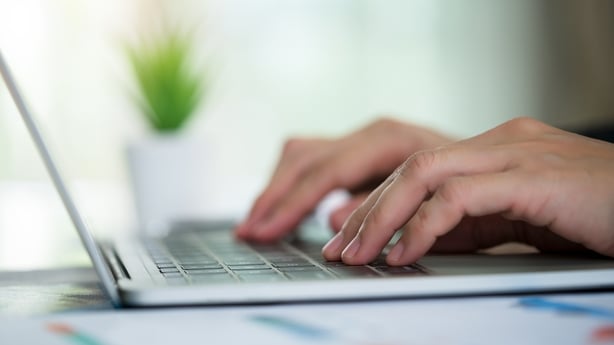 Meanwhile, the Irish Congress of Trade Unions also welcomed the Government's decision regarding a phased return to the workplace.
"ICTU's primary concern is keeping workers safe and ensuring that all workplaces are as safe as possible," said ICTU's general secretary Patricia King.
Ms King said working from home has not resulted in reduced productivity for employers.
"Continuing with the staggered and phased return to the office is the right decision given current levels of transmission and hospitalisation, and the strain our healthcare workforce is under after 20 months of incessant demand on them.
"The messaging from Government to employers needs to be clear that physical attendance in the workplace must continue to be on a phased and cautious basis for specific business requirements."
The news was also welcomed by Ibec, the group that represents Irish business.
"This reflects the risk reduction that the vaccine programme is delivering," said Danny McCoy, CEO of Ibec.
Mr McCoy also welcomed the updated measures announced today that will allow for the further reopening of many businesses.
"However, it must be acknowledged that many sectors still face difficult trading challenges in the weeks and months ahead while some restrictions remain.
"While the health consequences are an important dimension, so too are the livelihoods of the staff of these businesses, and such businesses must continue to be provided with the necessary financial supports to ensure that they remain viable," he added.