Often referred to as the cornerstone of our industrial policy, the 12.5% corporate tax rate has been Ireland's calling card for around two decades now.
First mooted in the late 1990s after our previous multi-pronged taxation regime fell foul of EU rules, the 12.5% rate formally came into effect in the mid-2000s.
It was marketed as transparent and uncomplicated.
And it worked. Companies flocked here, attracted by a young, mobile, well-educated workforce, but also by the prospect of a taxation regime that was straight forward to implement and with a low headline rate by international standards.
Rapidly changing business world
Even in the early 2000s, the corporate world was a different beast to what it is today.
Google was a fledgling company, Apple had yet to create the iPhone, and tweeting was solely what birds did.
Today, tech giants make up a significant proportion of our corporate tax receipts - as do pharmaceutical and medical technology firms - but there has been disquiet for many years about how the profits of such companies are taxed and where.
For much of the last decade, the OECD has been heading up an initiative to recast corporate taxation policy to - as it describes it - "put an end to tax avoidance strategies that exploit gaps and mismatches in tax rules to avoid paying tax".
There has been an attempt at a clampdown on the shifting of profits by multinationals to low-tax jurisdictions.
"The debate hasn't been so much about the rate, but the structure that companies use," UCC economist Seamus Coffey points out.
We need your consent to load this rte-player contentWe use rte-player to manage extra content that can set cookies on your device and collect data about your activity. Please review their details and accept them to load the content.Manage Preferences
So, if the structures are the problem, why has the 12.5% rate come into focus?
All along the 12.5% rate has been jealously guarded with successive governments and finance ministers refusing to give way on the Irish offering.
And it's easy to see why. Despite the low rate, the Exchequer here has benefited handsomely from corporate tax.
Last year, one euro in every five in taxation came from corporations. That was up from an average of 12% of overall taxation a decade ago.
€11.8 billion was collected in corporation tax in total last year - that's the highest amount on record and two and a half times greater than the amount collected in 2014.
Ten firms, all multinationals, accounted for just over half of the corporation tax collected in 2020.
Larger European countries have for long wanted Ireland to raise its corporate tax rate. They saw the bailout as the opportunity to secure that increase.
In 2011, the commission spearheaded an initiative to standardise corporation tax across the bloc.
The suggestion - led by France - was that Ireland could secure better rates for its bailout loans if it relented on the tax rate.
The then government played hardball and it succeeded in retaining the 12.5% rate, but the 'tax haven' label has stuck to Ireland.
At Davos in 2018, the Nobel Prize-winning economist Professor Joseph Stiglitz accused Ireland of 'stealing' revenue from other countries through its corporate tax code.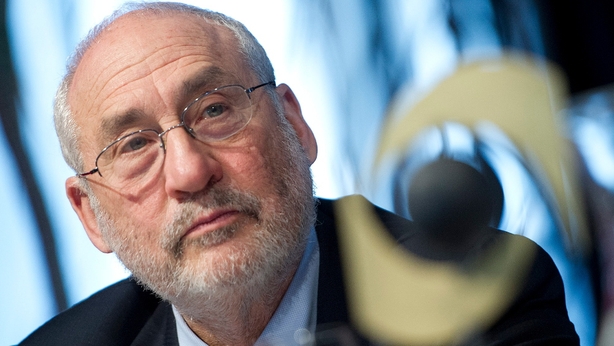 Why didn't other countries simply compete by dropping their rates?
For smaller countries like Ireland, the indigenous sector is not home to major corporates that would have contributed large amounts of corporate tax.
Larger countries like France and Germany have a huge domestic market with indigenous companies contributing large amounts of tax to the Exchequer.
"A low rate facilitated Ireland to attract companies from abroad," Seamus Coffey explains.
"When we had a 40% and a 10% rate, changing the domestic rate didn't cost us a whole lot because we don't have massive domestic and indigenous companies. The benefit of attracting the investment offset the loss of reducing the rate to 12.5%," he explained.
"In France, you've a huge domestic market and your indigenous companies are paying large amounts of tax. They're charging them 30% plus and because you can't have preferential regimes, if you went to 12.5% plus to attract multinationals, you're going to have huge losses.
"Because of their size they don't have the ability to use low rates like small countries like Ireland," he explained.
What difference would a 15% rate make to Ireland?
If nothing else changed as a result of the move to increase the corporate tax rate, we would end up doing very well from it as we could conceivably increase out tax take.
The concern, however, is around other aspects of the OECD proposals such as the ability of countries to tax the profits of large companies in markets where they are earned regardless of whether they have a physical presence there.
If the big companies are paying more tax in larger consumer markets, in effect they will pay less in Ireland.
The Department of Finance has estimated that the changes could cost the Irish Exchequer more than €2 billion. That's a big chunk of the corporate tax revenues of close to €12 billion that we currently collect.
Much will also depend on what the US does.
As part of his ambitious spending plans, US President Joe Biden had expressed a desire to see the minimum tax on US companies' foreign income rising from 10.5% to 21%.
However, it's expected that will come in closer to the 15% mark when it finally gets through Congress.
Jim Stewart, Associate Adjunct Professor at Trinity's Business School, says the higher rate could spell trouble for Ireland.
"If it's 20% or more in the US and it's only 15% here, companies' profits may be subject to an extra 5%," he pointed out.
That could raise questions about the attractiveness of Ireland as a multinational destination.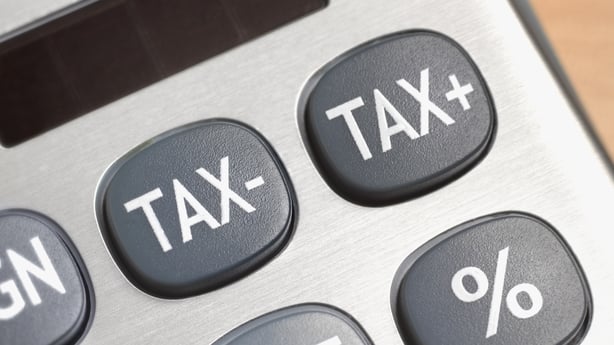 What will the legacy of the 12.5% rate be?
There's no doubt that the corporate tax regime has contributed significantly to Ireland's development as a modern economy hosting the operations of some of the biggest global names in technology, pharmaceuticals and medical devices.
Seamus Coffey says the resulting investment has contributed significantly to the economic growth that we've experienced.
"The contribution of US companies to Ireland has been immense. The pay their employees are getting, the physical investment they're doing and the 12.5% rate has generated huge amounts of revenue in recent years."
But it has also resulted in the country being viewed widely as a tax haven.
According to Jim Stewart, the tax haven status has less to do with the headline rate and more to do with structures that have in the past been used by mainly US companies that resulted in some paying a very low effective tax rate.
"It's the double-Irish, it's the stateless incomes, it's the IP (intellectual property) write off, and we've section 110, which is very valuable to the aircraft leasing industry," he explained.
"They're all aspects of the tax regime that would brand us as a tax haven and what it means is that we have an effective tax rate that is very low," he said.
He calculates that for some companies that avail of these structures (the double-Irish has been abolished) the effective rate could be as low as 3%.
Seamus Coffey argues that the tax structures are generally US creations that US companies avail of.
"A lot of it is driven by provisions in the US tax code. It wasn't so much that Ireland made changes that allowed US companies to do what they were doing. It was that US companies could do it," he pointed out.
It's up to the US to ensure that their companies are taxed adequately and correctly, he argues.
And indeed, the focus of the corporate tax debate will move to the US now.
With the rest of the world waiting, can the US President - who gave the momentum to this renewed drive towards a minimum corporate tax - manage to get his plans passed through Congress or does the process end up being dragged out for several more years?