Ireland's largest hotel group, Dalata, is to create nearly 600 jobs across its expanding network of Maldron and Clayton hotels both here and in the UK.
The company said occupancy levels in its existing 45 hotels across both countries are rising.
It is also in the process of building 11 more properties, which will need to be staffed as they open.
"As travel opens up further around the world, we look forward to welcoming back international guests to our hotels in greater numbers," said Dermot Crowley, Dalata CEO designate.
The new roles will span a wide range of areas, including chefs, bartenders, baristas, spa therapists, receptionists, porters, sales and marketing specialists, accountants and fitness instructors.
The jobs will be open to new recruits and those already inside the company who want to change positions and will be filled over the next three years.
Locations for the roles include Dublin, Limerick, Cork, Belfast, Galway, Wexford, Derry, Sligo, Portlaoise, London, Cambridge, Manchester, Birmingham, Newcastle Upon Tyne, Leeds and Cardiff.
A spokesperson said the jobs were new positions, not roles being refilled following lay-offs brought about by the pandemic.
Dalata had to temporarily lay-off 3,500 staff last year in the early stages of the pandemic, as restrictions on travel brought its business to a standstill, forcing the closure of many of its hotels.
However, the group maintained contact with the laid-off staff, offering them ongoing training through its internal skills academy.
More than 150,000 courses were provided over the last 18 months, despite the lockdowns.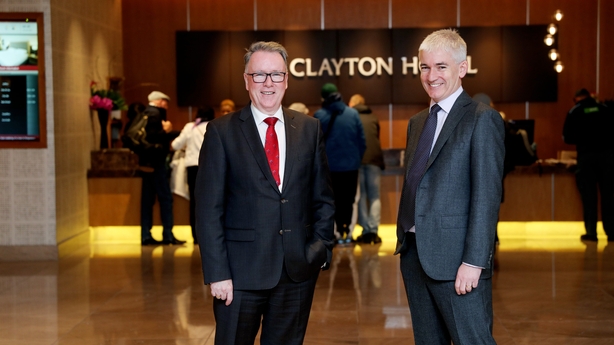 "Career progression and training is in our DNA at Dalata," Mr Crowley said.
"We decided early in the pandemic that we needed to retain and protect our core teams."
"Those teams have been critical in the smooth reopening of our hotels to all guests over the last four months."
Earlier this month, the group reported a narrowing of losses for the six months to the end of June.
The company's half year loss before tax came to €37.8m, down over 46% compared to the loss of €70.9m reported the same time last year.
Revenues for the six-month period fell by 51% to €39.6m from €80.8m.