Ireland needs to reduce its dependency on corporation tax and take a prudent approach to it, the chairman of the Irish Fiscal Advisory Council has said.
Sebastian Barnes told the Oireachtas Budgetary Oversight Committee that it is still very hard to know what is going to happen at a political level internationally and in the US with the current negotiations around a global corporation tax deal and things may change.
But he said one potential impact of a change would be a loss of corporation tax, which the Government has estimated could be around €2bn, but IFAC estimates could be as much as €3bn.
He also said there could be an impact on the economy, as some firms may withdraw, although that looks relatively unlikely, or other new companies may not come here as they deem Ireland less attractive.
He added that what makes the situation very difficult is that corporation tax revenue is very concentrated around a small number of companies, making it very hard to predict what the effects will be.
As a result, he said, Ireland needs to reduce its dependency on the tax as there is a lot of risk there.
"A lot of money is coming in from a relatively small number of sources where things could change relatively fast," he said.
Labour finance spokesman, Ged Nash, asked Mr Barnes whether he thought the Government should revise its figures around the potential loss that would be incurred from changes to the global corporation tax system.
The IFAC boss said it was notable that the overall level of corporation tax revenue is significantly higher than a few years ago and these figures continue to come in very strongly.
As a result, he said some of that additional money coming in might well be at risk.
"So maybe those risks have increased, but it is really very hard to tell, so I think the only thing to do is to take a relatively prudent approach to it," he said.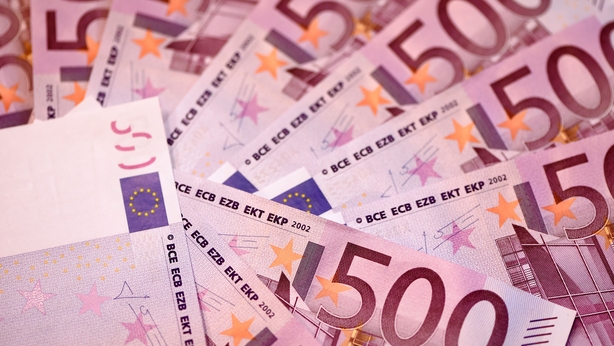 Mr Barnes also told the committee that it is the council's assessment that the Government's €4.7 billion package of budget measures appears to be at the limit of what is prudent.
He added that beyond next year, the Government should prioritise between its plans for significant expansions in public investment, fast increases in current spending and a desire to cut taxes.
"By expanding all areas at once, the Government is effectively avoiding difficult choices and slowing the return of debt ratios to safer levels," he said.
"This reduces the scope to ensure that future downturns or crises could be cushioned by strong fiscal support in the same way as we have seen during the pandemic."
"A more prudent approach would be to limit current spending to a slower pace of increase or not to implement plans to reduce taxes at the same time as a ramp-up in public investment is going ahead."
Mr Barnes also said he recognises the case for investing in infrastructure when interest rates are low.
But he said there are questions about the capacity of the economy to catch up at that speed and it has to be managed carefully, adding that it does entail risk.
He said the Government hasn't explained how the running of persistent deficits over several years is consistent with EU fiscal rules.
On the face of it, he said, it does not look like it is consistent, but Government should explain what its strategy is.
"There may be special circumstances related to the high level of investment Ireland is planning in the years ahead, but at the moment the EU rules essentially don't make any allowance for that," he said.
Regarding housing, Mr Barnes said a much better economic assessment is needed from the Government on what it is planning to do in the Housing For All strategy, and what the resulting impacts will be on rent and house prices.