The number of people receiving the Pandemic Unemployment Payment (PUP) has dropped to 110,700, down 3,842 on last week.
The Department of Social Protection said €28.66 million will be paid out in PUP payments this week.
Once again, the largest decreases was recorded in the accommodation and food services sector, as it continues to recover.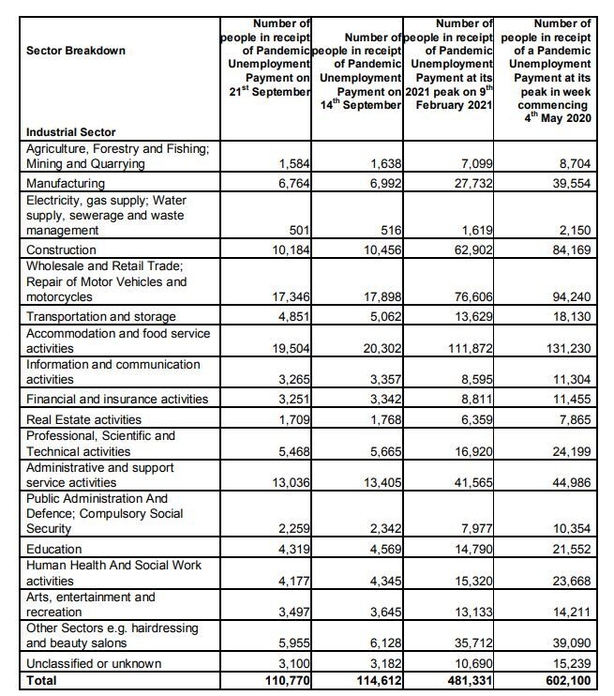 Last week, the number of people receiving the support fell by over 25,500, as students returned to college.
"It is worth remembering that at the peak of the virus in May of last year, over 602,000 people availed of the Pandemic Unemployment Payment in a single week," said Minister for Social Protection Heather Humphreys.
""The fact that there are now almost half a million fewer people in receipt of the PUP demonstrates how far we have come," she added.
In line with the Government's Economic Recovery Plan, the PUP is gradually reducing over a six month period to align it with the standard jobseeker's payments.