Drinks group C&C has reported an improved performance for the first half of its financial year after the gradual easing of restrictions and phased reopening of the hospitality sector across Ireland and the UK.
In a trading update for the six months to the end of August, C&C said its group net revenue is expected to be €657m.
This compares with €398m the same time last year and €896m the previous year in pre-Covid times.
C&C also said its operating profit for the six month period is expected to be €16m, compared to a loss of €12m in H1 FY2021 and a profit of €66m in H1 FY2020.
With the gradual easing of restrictions in the UK on-trade from April, C&C said it returned to profit and underlying cash generation in May, which it said showed the "inherent strength" of its business model.
It added that its trading performance continued to improve from May and Irish outdoor hospitality reopened from June.
Its distribution businesses Matthew Clark and Bibendum also returned to profitability in June and remained profitable over the key summer trading period.
C&C said that it has been partly insulated from the shortage of heavy goods vehicle drivers in the UK as its distribution network is controlled inhouse and so it has managed to met customer demand during the peak summer trading period.
"The group is committed to market leading customer service and is taking steps to create capacity and continue to fulfil demand, however, we remain vigilant on the evolving situation," it stated in today's trading update.
"Despite sector challenges, our business has shown its inherent strength and cash generation capability in the first half of FY2022," David Forde, C&C's chief executive said.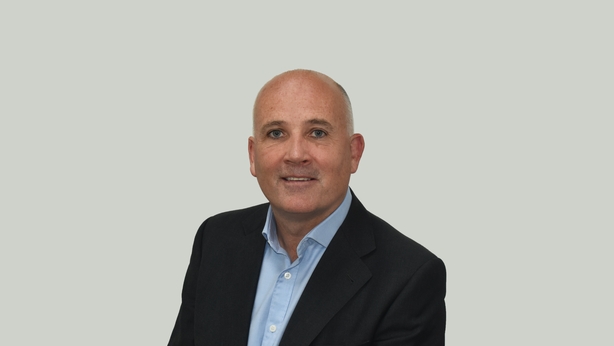 "As the on-trade has progressively re-opened, we returned to profitability and worked closely with our customers to meet the resurgence in consumer demand," David Forde said.
"We continue to invest in our brands, most notably with the recent launch of multi-channel advertising campaigns for our iconic Tennent's, Bulmers and Magners brands. Our focus remains on building a better business by further developing our brand and system strength, while continuing to navigate the near-term capacity constraints our industry faces," the CEO added.
C&C announces Findlay as chair designate
C&C also today announced the appointment of Ralph Findlay as a company director and Chair designate.
Mr Findlay will join the C&C board in March as a Non-Executive Director and will succeed Stewart Gilliland as Chair after C&C's Annual General Meeting ('AGM') in July next year.
Mr Gilliland had previously announced his intention to step down from the Board at the 2021 AGM.
Ralph Findlay has been chief executive of UK pub group Marston's since 2001 and will retire from that role in October.
Most recently, he guided Marston's through the sale of its brewing business into a £780m joint venture with Carlsberg in May 2020.
Stewart Gilliland, C&C Chair, said it had been a pleasure working as part of the C&C business for the last nine years.
"During my tenure as Chair, the group has transformed into the leading final-mile supplier to the on-trade in the UK and Ireland and had to navigate through the most challenging period in our industry's history," he said.
"I am privileged to have worked with such a talented and committed team who have managed these challenges so effectively and positioned the business to perform as we emerge from the pandemic. I look forward to welcoming Ralph to the Board next year and wish him every success for the future as the group's next Chair," he added.
Shares in the company were higher in London trade today.