Home builder Cairn Homes has reported higher profits and revenues for the six months to the end of June and said that demand for new homes in Ireland is at its strongest level since the business was started.
Cairn Homes said its revenue for the six month period jumped by 61% to €130.6m from €80.9m the same time last year, while its operating profits soared by 102% to €11.7m from €5.8m.
Its board is restarting its annual ordinary dividend programme and has declared an interim dividend of 2.66 cent per ordinary share.
Cairn's order book has grown from €214m in January to a current high for the business of €655m and it said it is aiming to deliver 2,550 homes between this year and next.
It said the average selling price for its starter homes has remained largely unchanged at €371,000, including VAT.
The company contracted to sell 832 new homes in the first half of this year in addition to its 403 sales completions, up from 207 the same time last year.
"Our closed and forward order book has now grown to 1,750 new homes as at 8 September 2021, a strong underpin for our target of 2,550 closed sales in the two years to 2022," the company added.
Cairn's construction sites reopened fully in April and it is now back active on 17 developments with three new site commencements planned before the end of the year.
It added that productivity is improving and the company is now again supporting over 2,000 full-time positions across its business and supply chain
Cairn Homes said that the demand for new homes in Ireland is at its strongest level since it started business and with the Irish economy continuing to rebound and grow, it remains positive and ambitious for its future growth prospects.
"Cairn has never been better positioned to play a leading role in the recovery of the housing market in Ireland," the company's chief executive Michael Stanley said.
"We will continue to leverage our scale and capabilities to deliver competitively priced starter homes for first time buyers.
"As we report today, our average selling price for these starter homes has remained largely unchanged at €371,000, including VAT," the CEO said.
Mr Stanley also said that the company welcomed the suite of plans and initiatives in the Government's recent Housing for All strategy.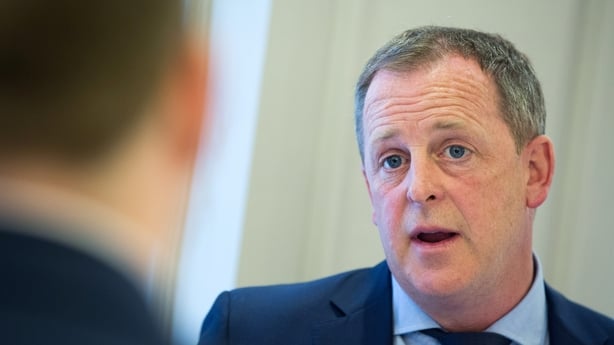 "Cairn for its part will continue to provide a significant number of quality built new homes predominantly for prospective homeowners, but also for the rental market," he said.
But he added that in order for the Government's plan to have the best chance of success, it is essential that it is complemented by Central Bank rules on mortgage lending which are more appropriate to today's critical needs.
"A framework that remains prudent but gives thousands of prospective customers earning good salaries a greater opportunity to qualify for a mortgage is urgently needed for the tens of thousands of first-time buyers who remain trapped in the affordability gap," he added.
Shares in Cairn Homes ended higher in Dublin trade.