Tánaiste and Minister for Enterprise, Trade and Employment Leo Varadkar is in Berlin today on the final day of Enterprise Ireland's three-day trade mission to the UK, France and Germany.
The trade mission, which visited London, Paris and Berlin, supports the accelerated export-led recovery of Irish businesses in the UK and euro zone, the country's closest markets.
Enterprise Ireland client company exports to Germany were valued at over €1.3 billion in 2020.
Germany is the largest economy in Europe and along with Ireland's open economy and reputation for talent and innovation, there is significant scope to build on the well-founded and sustainable trading partnerships that already exist between the two countries, Leo Varadkar said.
Some deals were announced at the trade mission in Berlin today, which includes new jobs for Dundalk in Co Louth and a partnership deal with Irish company Luna and European e-scooter operator TIER Mobility.
Berlin based Private Pier Industries said it would expand its investment in Ireland by establishing Good Spirits Bottling (GSB) - a new spirts blending, bottling and maturation facility.
PPI is investing €4m directly in GSB as part of a wider €24m investment in the whiskey sector, which will create 15 new jobs in Co Louth.
The investment is being supported by Enterprise Ireland.
Irish micromobility tech platform Luna and Berlin-based TIER Mobility are collaborating on Ireland's first e-scooter scheme at DCU, delivering the world's first academic-industry computer vision research partnership.
The research project aims to simultaneously improve e-scooter safety and to explore the Smart City possibilities associated with computer vision-equipped micro-mobility vehicles.
The partnership will build on the pilot project currently taking place across DCU's campuses and is first exploring expansion to Paris and the Middle East, alongside other international markets.
Luna plans to hire over 15 new full-time staff to assist with the new projects.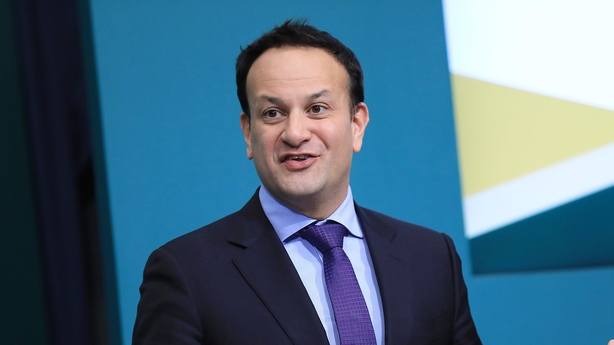 During the mission in Berlin, Tánaiste Leo Varadkar launched Enterprise Ireland's fourth "Enter the Eurozone" programme, in partnership with the Berlin-based European School of Management and Technology (ESMT).
The programme for Irish businesses is designed to accelerate Irish export growth to the Eurozone, now the second largest export market for Enterprise Ireland client companies.
Tánaiste Leo Varadkar said that trade and collaboration will be crucial to the country's recovery as it rebuilds after Covid-19.
"Ireland has strong and embedded trade links with Germany and we intend to further strengthen these, working closely together on both challenges and opportunities over the coming months, not just in respect to the pandemic, but to digitalisation and climate change as well- all pressing concerns for international governments and the business community," Mr Varadkar said.
"Now, after Brexit, our two countries are closer than ever," he added.