Three Ireland has recorded lower revenue for the first half of 2021, compared to the same period last year.
The telecoms company recorded revenue of €279m for the first six months of the year, down from €294m.
Earnings before interest, tax and depreciation (EBITDA) of €87m were down from €95m in the first half of last year.
Despite what it described as "challenging trading conditions", the company results show that Three Ireland managed to grow its overall customer base from 2.4m to 2.8m during the period.
Meanwhile, the company announced this morning that it is investing €27 million in its retail stores.
Despite the impact of the pandemic on retail with more people shopping online, Three's research found that most customers prefer shopping in person in stores.
Elaine Carey, Chief Commercial Officer with Three Ireland & Three UK said the company will bring a new "connected lifestyle experience" to 60 stores nationwide.
She described the investment as a vote of confidence in retail and the high street.
"We all know how difficult it has been for retail during Covid and as the stores have opened, we have seen week on week and even last week a big increase in retail and an increase in footfall," she said.
Three plans to dramatically change perceptions of retail, providing for the first time an offering that is curated to consumers personal tastes with expert advice at its core.
Ms Carey said customers want to see and touch the product, and want the expert advice from staff on how best to use the product.
"To ensure the customer experience is seamless across online and in-store, Three's retail experts will undertake extensive training to allow them to provide in-depth guidance to consumers," she said.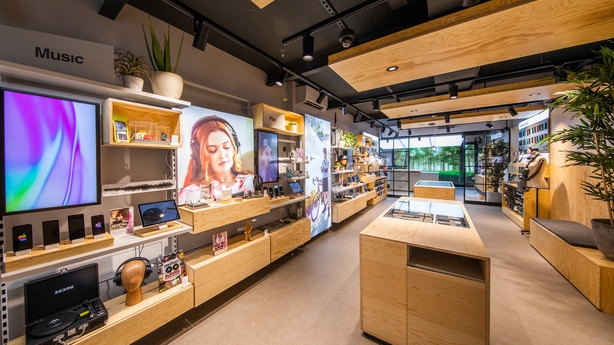 The investment across Three's 60 stores will start in August at sites in Henry Street, Dublin, Patrick Street, Cork and Parkway Shopping Centre, Limerick.
With 13 stores due to launch in 2021, the programme will continue to roll out until 2023.
Three Ireland said over 100 additional lifestyle and connected products will be available at launch online and in selected stores as the rollout continues, including a music table and a robot hoover.