Permanent TSB is set to buy 25 Ulster Bank branches as part of a potential deal between the two lenders.
It is also expected that about 400 to 500 Ulster Bank employees, who are wholly or mainly assigned to the retail and SME loans that are being acquired, will transfer to Permanent TSB.
Earlier this year Ulster Bank announced a phased withdrawal from the Republic of Ireland over the coming years that will be managed in an "orderly and considered manner".
The bank, which is owned by UK lender NatWest, has 1.1 million customers here, along with 2,800 staff in 88 branches around the country.
Ulster Bank said today that it does not plan to close any branches in 2021, and said it does not anticipate closing any branches in the first half of 2022.
Here is a list of the Ulster Bank branches which are set to be bought by Permanent TSB as part of today's deal.
---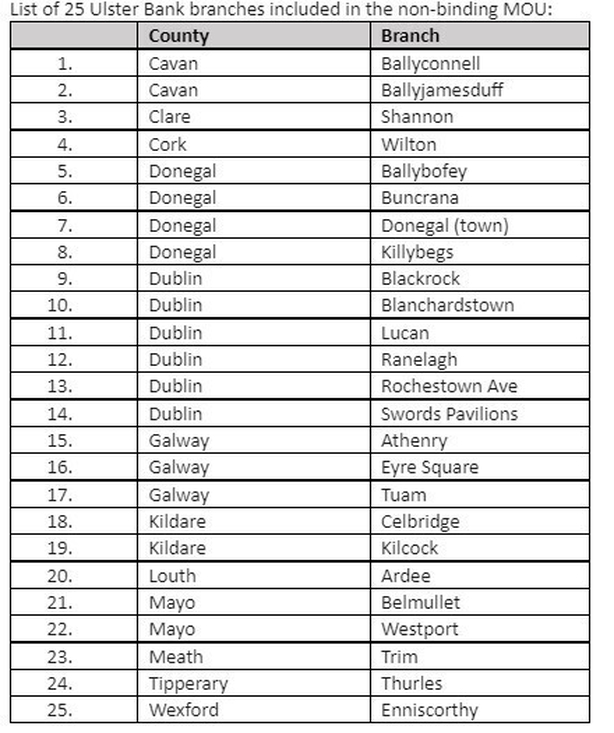 ---