Stockbroker Davy, which was put up for sale earlier this year after a record Central Bank fine for regulatory breaches, is to be sold in a three part deal that could be worth over €600m for shareholders.
The Bank of Ireland Group is to buy the bulk of the business for €440m as well as up to a further €125m for cash to be realised from the sale of two other parts of the firm.
Possible additional payments of up to €40m for staff are also contingent on performance.
Bank of Ireland said it had agreed a deal to buy the wealth management, capital markets and associated businesses of J&E Davy Stockbrokers.
The lender said that buying Davy strongly supports its commercial and strategic objectives.
It also said the deal will significantly strengthen the range of services available to customers in the high net worth and mass affluent categories.
"Growing the wealth and insurance business is a stated strategic priority for the group, with the aim of unlocking growth opportunities in Ireland, increasing fee income, and generating sustainable profits," it said,
Under the terms of today's deal, about 75% of the proceeds will be paid as cash consideration on completion, which is expected in 2022.
The balance is due to be paid two years after completion, subject to meeting a number of criteria.
We need your consent to load this rte-player contentWe use rte-player to manage extra content that can set cookies on your device and collect data about your activity. Please review their details and accept them to load the content.Manage Preferences
Davy announced earlier this year that it was putting itself up for sale after it was fined €4.13m by the Central Bank in March for breaching market rules.
It was the biggest fine of its kind ever levied on a broker in Ireland.
Davy was also dropped as a primary dealer in Irish government bonds, leading to the closure of its bond desk after news of the breaches.
The Central Bank said a "consortium" of 16 Davy employees, including a group of senior executives, bought what are understood to have been unlisted corporate bonds from a client at an agreed price.
But the client was not made aware that the consortium was made up of Davy employees.
The 16 identified in the Central Bank probe included Davy's then chief executive, Brian McKiernan, who quit alongside its deputy chairman and head of bonds in the aftermath of the fine.
Some of those involved in the controversial 2014 transaction will benefit from the deals, including Mr McKiernan who owns 13% of Davy.
Former CEO, Tony Garry, former deputy chairman, Kyran McLaughlin and former head of bonds, Barry Nangle, are among of group of former senior executives who hold 20% of the group.
The majority of the remaining 67% is held by current staff.
Davy is Ireland's largest wealth manager, managing over €16 billion of client assets, and a corporate broker for some of the largest firms listed on the Irish stock exchange.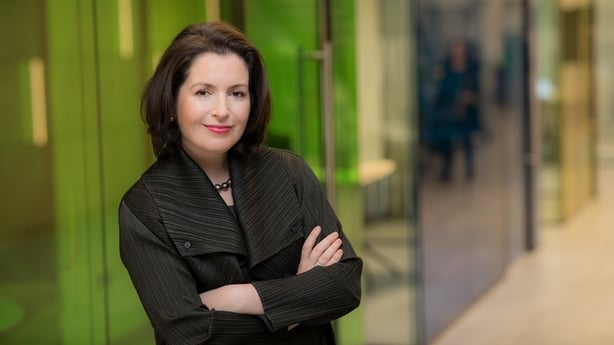 Francesca McDonagh, group chief executive of Bank of Ireland, said that when the bank looks at any acquisition, it considers two key things – if it offers value to its shareholders, and if it is a good fit for its business.
"Davy scores very highly on both," she said.
"Wealth management and capital markets are important parts of our business. Bringing Davy into the Group represents a significant milestone which will considerably enhance our customer offerings and growth outlook for the Group," she said.
"It is our ambition to build on Davy's unrivalled leadership position in these businesses, while also enabling it to benefit from a range of comprehensive culture, risk and governance programmes that we have successfully introduced in recent years," the bank CEO said.
"Accordingly, we see a continuation of the Davy brand and structure, under the Bank of Ireland umbrella," she added.
Earlier, Luxembourg-based investor services group IQ-EQ announced a deal to buy Davy Global Fund Management, part of the Davy Group, for an undisclosed sum.
Davy also said today that AssetCo will acquire its shareholding in the UK based Rize ETF for £16.5m, or about €19m.
In a statement, Bank of Ireland said it will pay for excess cash at the deal's completion, which will be largely comprised of the proceeds of the DGFM and Rize transactions of about €125m.
The stockbrokers said that after a decision on March 11 to pursue a sale of the group, today's agreements have been endorsed by its board as being in the best interests of all stakeholders.
Bernard Byrne, Interim CEO of Davy Group, said the company was very pleased to have reached separate agreements with each of Bank of Ireland Group, IQ-EQ and AssetCo to become long-term strategic owners of Davy Group businesses.
"We believe this is a very positive outcome and one that presents significant opportunities for all stakeholders, particularly for our clients, in supporting their growth ambitions," Bernard Byrne said.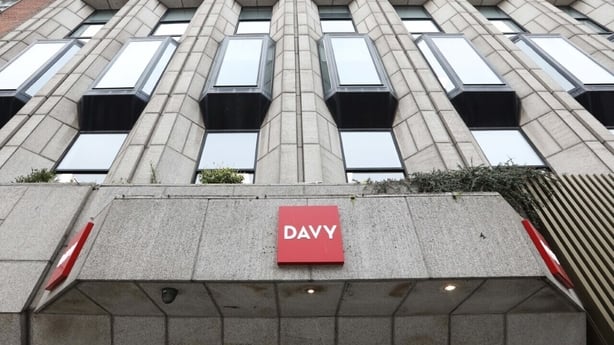 The Davy interim CEO said that Bank of Ireland will bring a mix of continuity and new opportunities for Davy's wealth management and capital markets clients and people.
"I am also pleased that Bank of Ireland has chosen to retain the Davy brand and management structure, reflecting its support for our growth agenda and vision for the business," he said.
"The management team in DGFM believe they have an outstanding partner in IQ-EQ as both businesses share the same relentless focus on doing the absolute best for both their clients and their people. I am extremely confident of the positive outlook that lies ahead for clients and staff of its enlarged business," he said.
"Rize ETF has always operated quite independently within Davy and will benefit from the strong strategic fit with AssetCo," he added.
Today's deal with Davy follows IQ-EQ's launch earlier this year of a dedicated funds business in Ireland.
It said the combination of IQ-EQ and DGFM will create an established full service funds business in Ireland with a proven track record and prominent market position.
The deal, which is subject to regulatory approval, is expected to complete by the end of this year after which DGFM will rebrand to IQ-EQ.
The newly combined Irish business will offer Corporate Administration, Fund Administration, Fund Management and Portfolio Management services. It will employ 110 people in Dublin and Shannon.
Following receipt of regulatory approval, DGFM's chief executive Tom Berrigan and DGFM Managing Director Paul Giblin will join the IQ-EQ UK & Ireland senior leadership team.
IQ-EQ's Group Executive Chairman Serge Krancenblum said today's deal represents the natural next step for its business in Ireland and the perfect opportunity to firmly establish the company as a player of significance in its sector.
"Together IQ-EQ and Davy Global Fund Management represent a compelling combination further enhancing our position as a leading global investor services company with scale in all key jurisdictions making IQ-EQ ideally placed to capture the significant market opportunities available to us by cross selling and up selling to our combined customer base not just in Ireland but globally," he added.
"All of us at DGFM are delighted to be joining forces with IQ-EQ with whom we share similar attitudes in terms of the importance we place on our people and the service levels experienced by our clients," Tom Berrigan, chief executive of Davy Global Fund Management said.
"Being part of a truly global service provider will both enhance our client service offering while affording our people the opportunity to continue to develop their careers and broader expertise," he added.
Completion of today's deal is conditional on the satisfaction of conditions including approval by the Central Bank and the Competition and Consumer Protection Commission.
Meanwhile, global professional services firm Alvarez & Marsal said that as part of a comprehensive review of Davy Stockbrokers it did not identify any instances of staff dealing that were similar to the transaction that resulted in a record Central Bank fine in March.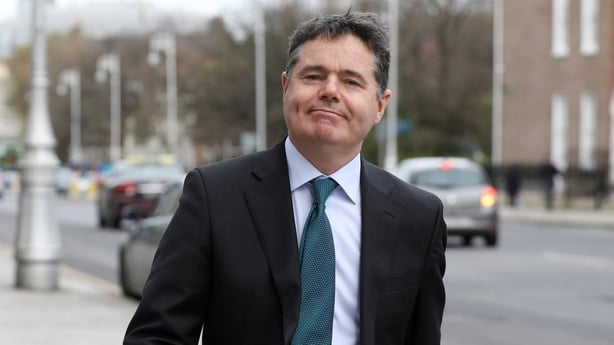 Finance Minister Paschal Donohoe said the sale was a welcome outcome for the Irish economy.
He also said that existing pay structures at Davy would remain in place following the transaction.
"Today's announcement by Bank of Ireland brings to an end an uncertain period for Davy and provides it with a well-capitalised owner providing opportunities for growth, which will support the wider needs of the Irish economy and businesses," Mr Donohoe said.
"This transaction provides Bank of Ireland with growth opportunities as it expands its product range in the high net worth and mass affluent categories," he said.
"Furthermore, it supports the bank's stated strategic priority of growing the wealth and insurance business with the aim of unlocking growth opportunities in Ireland, increasing fee income, and generating sustainable profits," he added.
Mr Donohoe also said that the standard remuneration arrangements in a stockbroking and wealth management business are very different to those that pertain in a retail and commercial bank such as Bank of Ireland.
"Reflecting this, the bank sought my consent for the continuation of the current remuneration arrangements in Davy which I duly granted," he said.