76% of tech leaders believe that Irish schools are failing to equip students with the necessary digital skills at primary and secondary level, according to a survey by Athlone-based technology company Sidero.
The survey of 119 IT decision-makers across the island of Ireland reveals that 78% believe institutes of technology adequately teach these digital skills, with 60% saying the same for universities.
The survey also highlights a gender gap in Irish businesses - half of IT leaders say their organisation does not have enough female representation in senior management positions.
Two thirds believe more could be done to encourage female students to take STEM courses or subjects.
According to the findings, the average cost of the IT skills shortage per company in Ireland was €295,489 last year.
72% of organisations say the skills gap had negatively impacted their business in some way over the last year.
The lack of in-house technical and digital skills has meant that 29% of companies can't scale at the pace they want to, and 21% say it has halted revenue growth in the business.
Additionally, 36% of companies in Ireland say the shortage of IT skills is slowing their digital transformation, while one third claim it is hampering innovation.
To help bridge the skills gap, 15% of companies in Ireland have introduced a graduate programme, while 13% have an apprenticeship programme in place.
58% say they are outsourcing support from external partners in Ireland, and 24% are outsourcing support from external partners outside Ireland.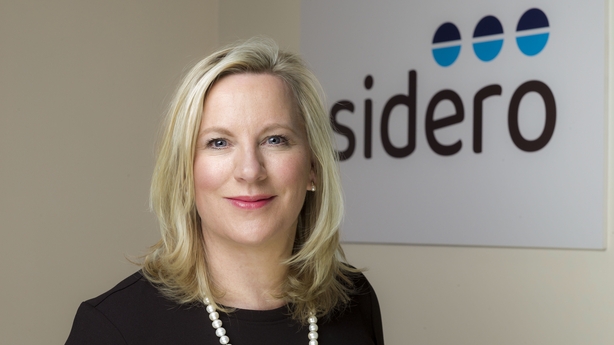 "It is obvious that a lack of engagement in digital skills education at school and university level is creating a ripple effect," said Carmel Owens, Chief Executive Officer of Sidero.
"There is a significant amount of work to be done, and we need a collaborative effort from the Government, the education system, and industry to meet Ireland's IT skills needs," she said.
Ms Owens said addressing digital learning at a young age will be a "crucial" factor in determining the performance of Ireland's future economy.
"We would encourage organisations to support their local education providers and play their part in ensuring that students gain the knowledge to succeed," she said.